From HR to healthcare and everything in between, we can help with data security concerns.
We keep pace with rapidly changing industry trends that impact the efficiency, resources and outcomes of our clients' businesses.
100

%
of IP team
WLJ's entire IP team is recognized by The Best Lawyers in America©.
6
designations
"Lawyer of the Year" designations in labor & employment law related areas by Best Lawyers since 2010.
In today's tech-focused world, it is more critical than ever to ensure private, secure data.
Our team of interdisciplinary attorneys works with businesses to help mitigate risks.
View all attorneys
Meredith K. Lowry
Partner
Rogers, AR
Meredith's intellectual property practice centers around retail products, which isn't surprising with the world's largest retailer in our backyard.
mlowry@wlj.com
Learn more
Send Meredith a message!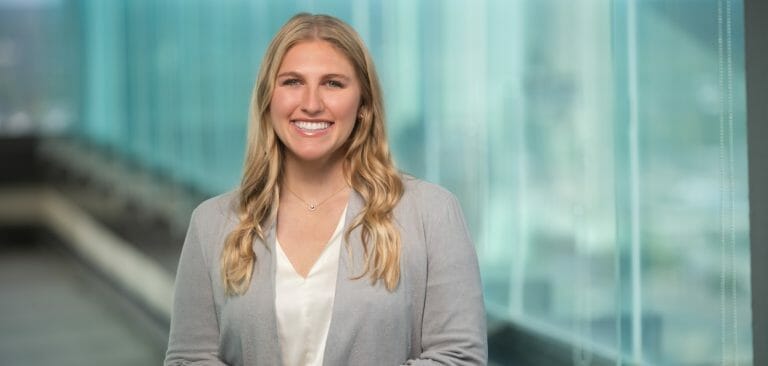 MaryScott Polk Timmis
Associate
Little Rock, AR
MaryScott Polk Timmis joined Wright Lindsey Jennings in 2022 after graduating from the University of Mississippi School of Law in May of 2022.
MPolk@wlj.com
Learn more
Send MaryScott Polk a message!
Richard Blakely Glasgow
Partner
Little Rock, AR
Blake is one of the most active IP litigators in Arkansas, representing both IP owners and accused infringers in federal courts in Arkansas and throughout the country. Blake has prosecuted and managed hundreds of patent applications and patents in a wide array of technology areas in the United States and abroad.
bglasgow@wlj.com
Learn more
Send Blake a message!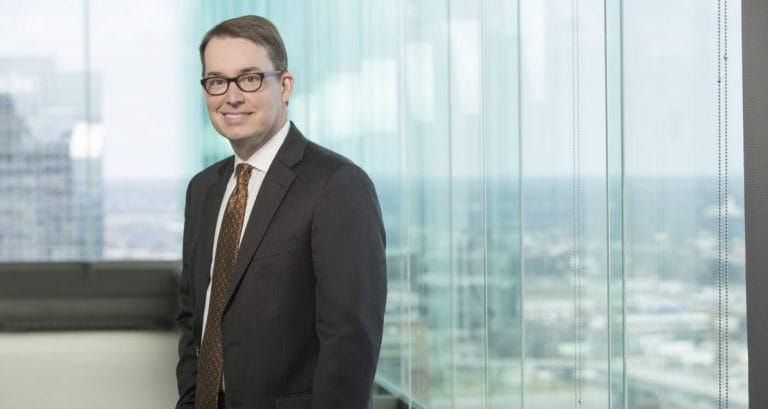 J. Charles Dougherty
Partner
Little Rock, AR
Chuck's intellectual property practice includes US patent and trademark prosecution as well as the management of international portfolios and the coordination of foreign filings. He represents clients ranging in size from start-ups to the Fortune 500, as well as a number of universities, colleges and non-profit foundations.
jdougherty@wlj.com
Learn more
Send Chuck a message!
Data Privacy
Our data privacy attorneys work with a number of businesses that collect, retain, use and protect personally identifiable information (PII), protected health information (PHI) or other confidential information, including health records, employee records, student records and customer data. The complex and varied regulatory frameworks for data protection can be challenging. Our clients rely upon our experience and knowledge of the different federal and state laws as well as the Federal Trade Commission guidance to assist our clients across various industries, including healthcare, retail and service industries, to help our clients develop internet policies and internal data policies to protect the data collected and stored by our clients.
Our privacy group also works closely with our employment law group to help our clients develop human resource (HR) policies for employees handling and accessing data to protect against data incursions.
Cyber & Data Security
In our interconnected world, businesses of all size are at risk for cyber attacks or data breaches. Our team of interdisciplinary attorneys works with clients to help prepare businesses to mitigate incursion risks, evaluate cyber insurance options, develop corporate strategies for all levels of the company to maintain data security, and assists with security incidents when they happen.
Domain Name Disputes & Website Issues
In today's internet-based marketplace, the ability to market your products or services on a website and direct traffic to that website can be vital to the success of a business. Our attorneys are experienced in preserving our client's rights in their domains—whether through trademark infringement cases, suits brought under the Anti-Cybersquatting Consumer Protection Act (ACPA), or through Uniform Domain Name Resolution Policy (UDRP) proceedings.
Technology Transactions
With the assistance of our seasoned transactional attorneys and the subject-matter expertise of our intellectual property and technology attorneys, Wright Lindsey Jennings is able to meet the corporate demands of growing technology companies. Our attorneys have experience drafting and negotiating a wide variety of technology-related agreements, including software license agreements, data licensing agreements, and SaaS agreements; privacy policies, terms of use, and end user licenses; development agreements; and confidentiality and non-disclosure agreements.