We go the extra mile.
Since the early 1900s, our knowledge and experience have expanded with the growing complexity of our clients' needs in the transportation industry.
9
members
Accident Rapid Response Team members.
1900
year hired
The Rock Island Railroad hired WLJ's founder as its legal counsel.
We're here when you need us.
Our Accident Rapid Response Team is available 24/7 to oversee scene inspections, debrief drivers and direct on-scene investigations.
View all attorneys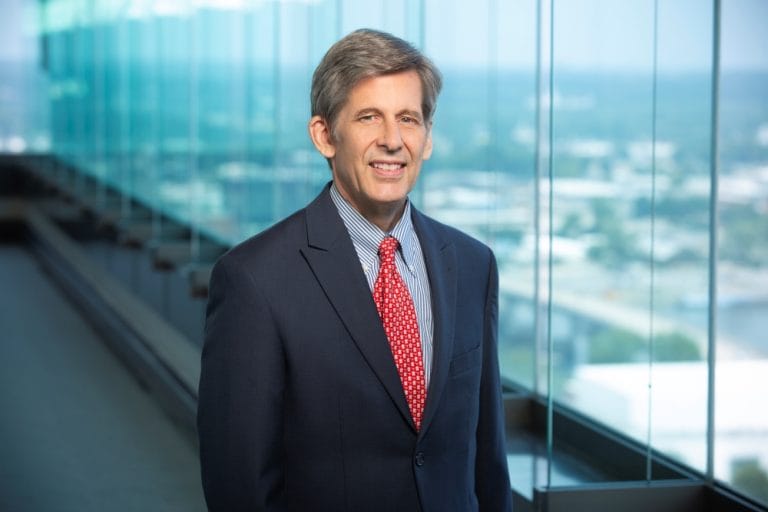 Gregory T. Jones
Partner
Little Rock, AR
Greg Jones has handled significant high-stakes litigation in a wide variety of areas including transportation, products liability, civil rights and employment, constitutional law, and commercial disputes.
gjones@wlj.com
Learn more
Send Gregory a message!
Jerry J. Sallings
Partner
Little Rock, AR
Jerry Sallings has been engaged in active trial practice for over 35 years. During that time he has tried approximately 200 jury trials to conclusion dealing with a variety of complex issues.
jsallings@wlj.com
Learn more
Send Jerry a message!
Michael D. Barnes
Partner
Little Rock, AR
Michael Barnes has been engaged in active trial practice for more than 25 years, with a focus on product liability, trucking and transportation, toxic torts, class actions and insurance defense. Barnes is the leader of Wright Lindsey Jennings' Trial Team.
mbarnes@wlj.com
Learn more
Send Michael a message!
Eric Berger
Partner
Rogers, AR
Eric grew up immersed in his family's small business and began consulting for agribusinesses when he was 16. He started college early and also earned an M.B.A. He now enjoys working with businesses to solve issues, with or without litigation.
eberger@wlj.com
Learn more
Send Eric a message!
Jason T. Browning
Partner
Little Rock, AR
JBrowning@wlj.com
Learn more
Send Jason a message!
Nicholas D. Hornung
Partner
Little Rock, AR
Nick has an exciting trial practice that includes defending clients in a myriad of civil disputes such as premises liability, automobile accidents and first party insurance claims. Nick is a born and raised Arkansan, having lived his entire life in the state. Like a lot of Arkansans, Nick enjoys spending his free time cheering on the Razorbacks.
NHornung@wlj.com
Learn more
Send Nick a message!
Scott A. Irby
Partner
Rogers, AR
Scott is a native Arkansan, having grown up in central and northeastern Arkansas. He attended the University of Arkansas for college and law school, finishing first in his law school class.
sirby@wlj.com
Learn more
Send Scott a message!
Stuart Jackson
Partner
Little Rock, AR
Stuart is one of the most highly regarded employment attorneys in Arkansas, whose focus as of late has been on pandemic-related employment issues (including vaccine mandates), managing medical and potentially recreational marijuana in the Arkansas workplace and defending collective and class actions under the Fair Labor Standards Act and the Arkansas Minimum Wage Act.
wjackson@wlj.com
Learn more
Send Stuart a message!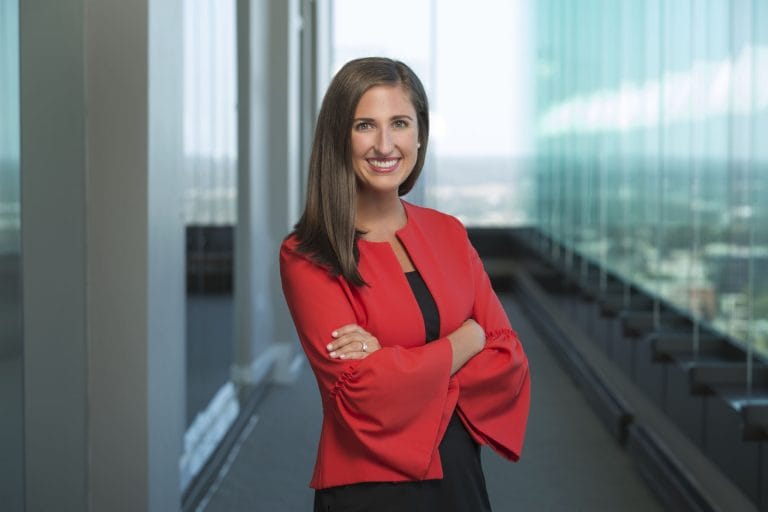 Jessica Pruitt Koehler
Partner
Little Rock, AR
Jessica Pruitt Koehler is engaged in an active litigation practice that encompasses insurance defense, products liability defense and general commercial litigation.
jkoehler@wlj.com
Learn more
Send Jessica a message!
Lee J. Muldrow
Partner
Little Rock, AR
Lee recently served as lead counsel in two cases where he successfully defended claims of toxicological exposure in the manufacturing industry. One of the state's foremost attorneys in the area of workers' compensation defense, Lee is a longtime member of the steering committee for the ALFA International Workers' Compensation Practice Group.
lmuldrow@wlj.com
Learn more
Send Lee a message!
William J. Ogles
Associate
Little Rock, AR
William J. Ogles is an associate attorney with Wright, Lindsey Jennings with a litigation-oriented practice.
wogles@wlj.com
Learn more
Send William a message!
Antwan D. Phillips
Partner
Little Rock, AR
Antwan is committed to the community. He is a Little Rock native and has dedicated his free time to serve a number of nonprofits that focus on improving the lives of children, public education, and overall quality of life in Little Rock. His community involvement has helped establish and grow his municipal governmental relations practice.
aphillips@wlj.com
Learn more
Send Antwan a message!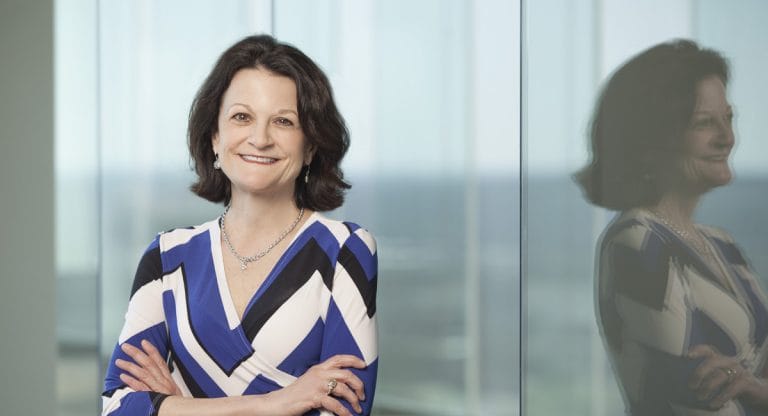 Kathryn A. Pryor
Of Counsel
Little Rock, AR
For more than 25 years, Kathryn Pryor has been engaged in active trial practice with a focus on insurance defense and product liability litigation.
kpryor@wlj.com
Learn more
Send Kathryn a message!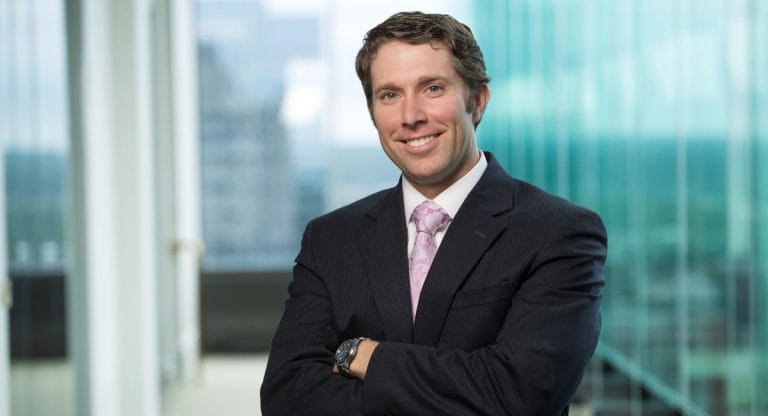 Glenn S. Ritter
Partner
Rogers, AR
Glenn is an experienced trial lawyer with a concentration on medical malpractice defense, nursing home litigation, business litigation, insurance defense and trucking litigation.
gritter@wlj.com
Learn more
Send Glenn a message!
Michael A. Thompson
Partner
Little Rock, AR
Michael Thompson has an active appellate practice and, in the past five years, has handled more than twenty appeals in the Arkansas and federal appellate courts, providing oral argument in many of those cases.
mthompson@wlj.com
Learn more
Send Michael a message!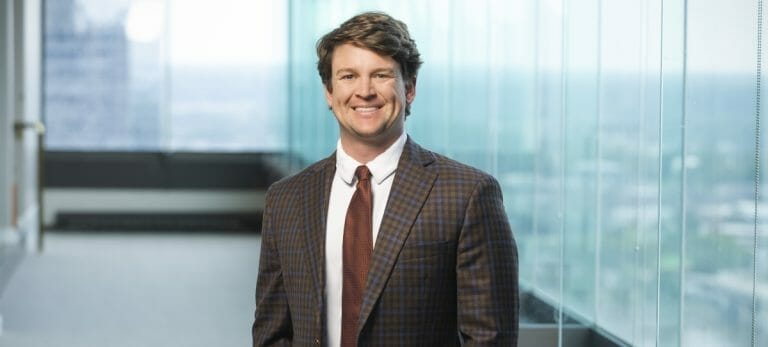 Zachary R. Trail
Associate
Rogers, AR
Zach is an associate on the firm's Trial Team. He has a diverse practice helping clients in a variety of litigation matters, primarily in defense.
ZTrail@wlj.com
Learn more
Send Zachary a message!
Caley B. Vo
Partner
Rogers, AR
Caley Vo centers his practice in trial work, focusing on insurance defense.
cvo@wlj.com
Learn more
Send Caley a message!
Quinten J. Whiteside
Partner
Little Rock, AR
With a focus on transportation and trucking defense, administrative law, premises liability, and insurance defense, Quinten represents clients from all over the country and in the State of Arkansas.
qwhiteside@wlj.com
Learn more
Send Quinten a message!
Kyle R. Wilson
Partner
Little Rock, AR
Kyle Wilson has a trial-oriented practice centered around insurance defense, products liability, major tractor-trailer accidents, intellectual property, premises liability, as well as bad faith, and fraud litigation.
kwilson@wlj.com
Learn more
Send Kyle a message!
Wright Lindsey Jennings' defense of the transportation industry dates back to 1900 when the Rock Island Railroad hired the firm's founder as its legal counsel. With the advent of the tractor-trailer industry, our firm began handling truck wreck litigation. And as the transportation industry has grown in scope and complexity, our firm's expertise has expanded to meet the industry's needs.
Today, our attorneys defend transportation industry leaders in truck and bus cases in every county and federal court in Arkansas. We have tried hundreds of jury trials and have mediated and arbitrated countless truck and bus cases. For example, we have represented Schneider National Carriers, Inc., ABF Freight System, Inc., Covenant Transportation, Ryder Transportation, Swift Transportation, McNeill Express, Southwestern Motor Transport, Daily Express, Bekins Van Lines, PAM Transportation, Penske Truck Leasing, Exel, Tango Transport, Heartland Express and Interstate Distributor Company. We also regularly represent trucking companies through numerous transportation industry insurers and third party administrators, including Vanliner, Kingsway Insurance (Canada), General Casualty, Northbridge Insurance, National Fire and Liability, Amerisure, Kemper, Progressive, Great West Casualty, Landstar, Canal Insurance Company, National Indemnity, Liberty Bell/Cherokee Insurance, National Specialty Insurance, Gallagher Basset Services, Inc. and Berkley Risk Administrators.
We bring broad experience to issues confronting the transportation industry, such as fatality and wrongful death, traumatic brain injury and PTSD claims, truck and pedestrian accidents, conspicuity issues, fog, smoke and ice-on-the-highway collisions, vehicle simulations, ECM and SDM downloads, Carmack Amendment questions, underride and jackknifing accidents, chain reaction cases, rear-end accidents, "T-bone" collisions, as well as contested traffic signal, lane-change and roll-over accidents. Our attorneys employ their related experience in criminal law and products liability cases — including tire failure, airbag, truck and auto defect — to unravel complementary issues that arise in truck and bus litigation. Several of our partners handle workers' compensation cases and employment disputes for the trucking industry as well.
Attorneys in both the Central Arkansas (Little Rock) and Northwest Arkansas (Rogers) offices routinely work with accident reconstructionists, biomechanical engineers and other experts throughout Arkansas and adjacent states. Given the importance of rapid investigation of accidents, the firm maintains an Accident Rapid Response Team always staffed by at least 7 lawyers, providing clients with 24-hour access to legal assistance with expertise in overseeing scene inspections by adjusters, in debriefing drivers, and in directing experts in on-scene investigations immediately following collisions, as well as after litigation ensues.
In addition to serving as outside General Counsel for the Arkansas Trucking Association, our transportation and trucking attorneys take active roles in numerous truck-related defense organizations, including American Law Firm Association (ALFA) – Transportation Practice Group, Defense Research Institute and Trucking Industry Defense Association (TIDA).