WLJ provides innovative, aggressive and sophisticated advocacy to represent our clients in complex litigation.
WLJ e-Discovery Solutions handles document discovery in large and highly complex matters on which WLJ is lead counsel, as well as provides support as a document review team.
1
top listed firm
More attorneys recognized statewide by Best Lawyers for mass tort/class action litigation than any other firm in Arkansas.
1
top tier ranking
In product liability litigation in Little Rock by 2022 U.S. News-Best Lawyers "Best Law Firms".
Let us do the heavy lifting.
The proof is in our record of success in numerous class actions and complex litigation across a wide variety of industries.
View all attorneys
Michelle M. Kaemmerling
Partner
Little Rock, AR
Michelle is committed to helping businesses navigate all issues that arise under employment laws, many of which can significantly impact a company's reputation, culture and financial success. Her focus is on practical advice tailored to each client's specific needs.
mkaemmerling@wlj.com
Learn more
Send Michelle a message!
Gary D. Marts, Jr.
Partner
Little Rock, AR
Gary Marts focuses his practice on complex litigation, particularly class action, mass tort, and appellate matters.
gmarts@wlj.com
Learn more
Send Gary a message!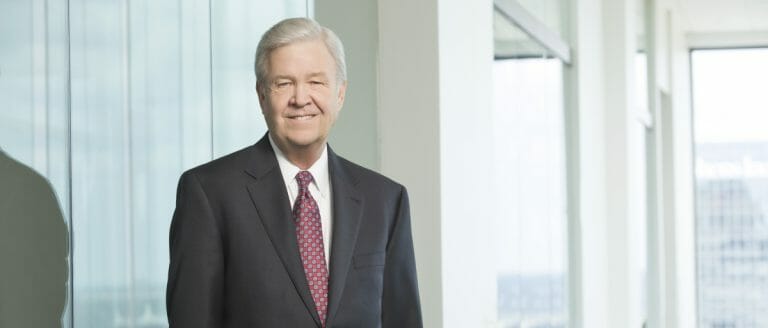 Gordon S. Rather, Jr.
Partner
Little Rock, AR
Gordon was recognized in 2017 as a member of the Lawdragon "Hall of Fame" having been selected as one of 500 Leading Lawyers in America for 12 years in a row.
grather@wlj.com
Learn more
Send Gordon a message!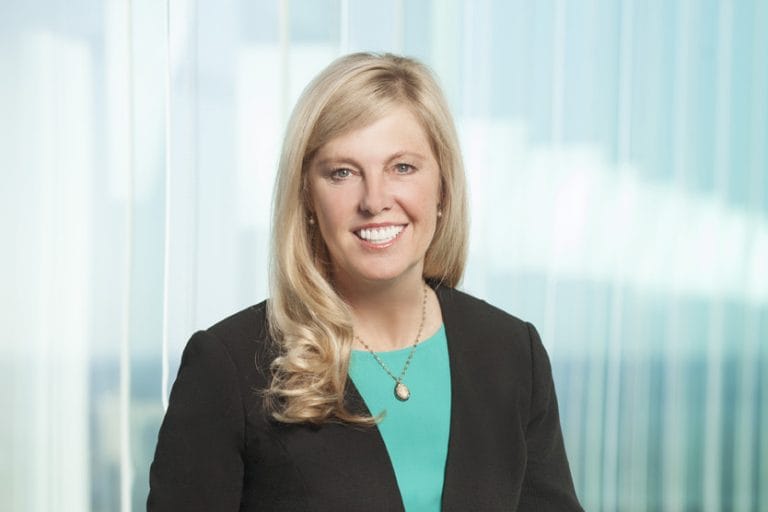 Judy Simmons Henry
Partner
Little Rock, AR
Judy tumbled from the gym to the courtroom and into the boardroom – and never looked back. A former elite gymnast and coach, today Judy is recognized as one of the South's top litigators.
jhenry@wlj.com
Learn more
Send Judy a message!
Scott D. Provencher
Of Counsel
Little Rock, AR
Scott's practice as a litigator includes the representation of hospitals, physicians, pharmacists, and other healthcare providers in malpractice litigation as well as administrative and credentialing matters. He also defends product liability claims brought against medical device and drug manufacturers.
SProvencher@wlj.com
Learn more
Send Scott a message!
Michael D. Barnes
Partner
Little Rock, AR
Michael Barnes has been engaged in active trial practice for more than 25 years, with a focus on product liability, trucking and transportation, toxic torts, class actions and insurance defense. Barnes is the leader of Wright Lindsey Jennings' Trial Team.
mbarnes@wlj.com
Learn more
Send Michael a message!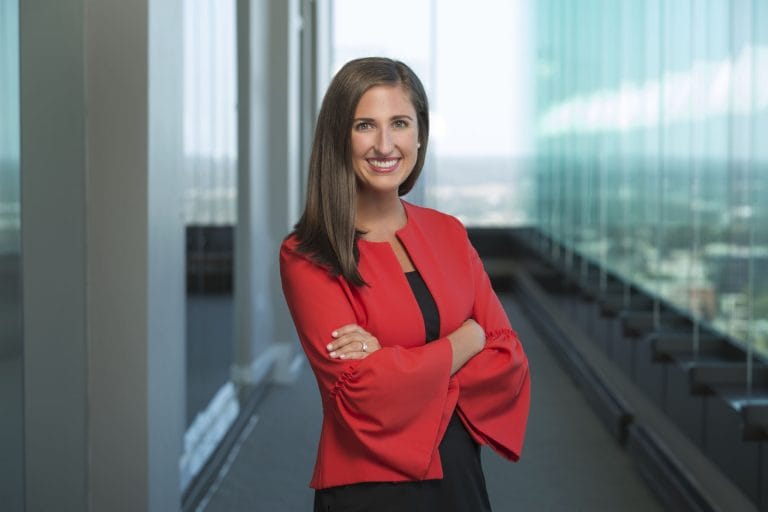 Jessica Pruitt Koehler
Partner
Little Rock, AR
Jessica Pruitt Koehler is engaged in an active litigation practice that encompasses insurance defense, products liability defense and general commercial litigation.
jkoehler@wlj.com
Learn more
Send Jessica a message!
Edwin L. Lowther, Jr.
Partner
Little Rock, AR
Ed Lowther has a trial-oriented practice and focuses his attention on class action and multidistrict litigation, commercial litigation, legal and medical malpractice defense and products liability.
elowther@wlj.com
Learn more
Send Ed a message!
Jaimie G. Moss
Partner
Little Rock, AR
Jaimie G. Moss's commercial litigation practice includes trust litigation, breach of contract litigation, banking and commercial lending, creditors' rights and collections and bankruptcy.
jmoss@wlj.com
Learn more
Send Jaimie a message!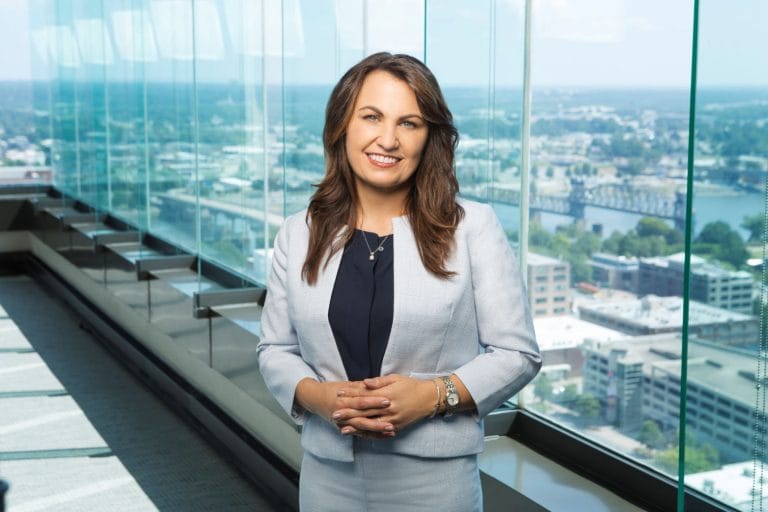 Michelle L. Browning
Partner
Little Rock, AR
MBrowning@wlj.com
Learn more
Send Michelle a message!
Wright Lindsey Jennings provides innovative, aggressive advocacy to defend our clients in class action, mass tort, and multi-district litigation. Our attorneys are involved in a wide range of complex litigation arising under both state and federal laws, including marketing and consumer claims, lending and collection practices, products liability, insurance disputes, drug and medical devices, toxic and mass torts, and many other areas.
We understand the key legal issues—procedural and substantive—that arise in these cases, permitting us to formulate a sophisticated defense tailored to each case and each client's individual needs. We coordinate intensive discovery in class action and MDL proceedings, identifying and producing relevant documents while protecting privileged materials from disclosure. We also identify and prepare witnesses, including experts, to testify on issues at every stage of the litigation, from class certification to trial. We are well-prepared to challenge, attack, and defeat specious expert testimony offered by the other side.
Recognizing the extraordinary expense such cases pose for our clients, we work in conjunction with our paralegal and support staff to use the latest litigation support technology to reduce litigation costs and maximize efficiency, particularly in the often-difficult area of e-discovery.
The proof is in our record of success in numerous class actions, of which the following provide merely a sample:
Defeated class certification and obtained summary judgment in a multistate class action seeking the rescission of easements for an 850-mile long interstate crude oil pipeline and the removal of the pipeline.
Defeated certification of a class under the Arkansas Minimum Wage Act seeking payment of unpaid overtime.
Defeated certification of nationwide and Arkansas-only classes in a consumer fraud class action alleging false advertising in the marketing of multivitamins, resulting in the plaintiff accepting an offer of judgment in the amount of $25.00 plus costs on her individual claim in a case where disgorgement of substantial profits was sought
Won dismissal at the pleading stage of a nationwide class action alleging that another line of multivitamins was falsely advertised.
Defended nationwide and state-wide proposed class action against a sandwich restaurant alleging false advertising in the marketing of six-inch and twelve-inch sandwiches that were allegedly shorter than the advertised lengths.
Defeated plaintiff's motion for conditional certification of a proposed collective action under the Fair Labor Standards Act based on her failure to establish her job position was similar to those who would make up the proposed class.
Mediated and settled a class action on favorable terms involving motor vehicle document fees charged to consumers in the purchase of automobiles, taking over the case from another law firm late in the litigation and assisting in the administration of the settlement.
Won summary judgment in a multi-state class action alleging that a large, national equipment rental company fraudulently charged customers a "rental protection fee" without their approval.
Defended MDL proceeding against a major agricultural company in multimillion dollar negligence cases.
Defended a document preparation fee class action against a major Arkansas title company and obtained a judgment for our client on its counterclaim against the plaintiffs.
Defended several class actions against retailers for their use of "flash cookies" on their websites.
Defended athletic shoe manufacturer against proposed state-wide class actions involving claims of false advertising of "toning" shoes.
Defended proposed national and state class action against a national bank for alleged breach of contract, deceptive trade practices, and fraud arising from charges to customers related to garnishments and other process.
This proven record of success in complex litigation continues, as we currently represent a host of clients from numerous industries in various pending class actions in state and in federal court.