Our team is well versed in manufacturing trends.
Due to advancements in technology, increased regulatory scrutiny and an ever-expanding global economy, manufacturing entities must navigate a wide array of legal challenges.
1
tier 1 ranking
In employment law in Little Rock by 2022 U.S. News-Best Lawyers "Best Law Firms."
120+
years of experience
WLJ has a long history representing and supporting the region's diverse manufacturing industry.
We're here when you need us.
Our team is an experienced ally for our manufacturing clients, helping them manage financial, labor and employment, litigation and intellectual property concerns.
View all attorneys
Meredith K. Lowry
Partner
Rogers, AR
Meredith's intellectual property practice centers around retail products, which isn't surprising with the world's largest retailer in our backyard.
mlowry@wlj.com
Learn more
Send Meredith a message!
Charles T. Coleman
Partner
Little Rock, AR
Charlie was born and raised in Little Rock, Arkansas, then attended college and law school at the University of Arkansas. He has been engaged in active trial practice for more than 40 years. He is active in the community, serving on the boards of multiple charitable organizations in the Little Rock and greater Central Arkansas community.
ccoleman@wlj.com
Learn more
Send Charles a message!
David L. Jones
Partner
Little Rock, AR
David Jones focuses his practice in the areas of business law and litigation, commercial litigation and construction law.
djones@wlj.com
Learn more
Send David a message!
Justin T. Allen
Partner
Little Rock, AR
Justin Allen leads the firm's Government Relations practice group and assists clients in working with state and local government on matters of policy, regulation and legislation.
jallen@wlj.com
Learn more
Send Justin a message!
Richard Blakely Glasgow
Partner
Little Rock, AR
Blake is one of the most active IP litigators in Arkansas, representing both IP owners and accused infringers in federal courts in Arkansas and throughout the country. Blake has prosecuted and managed hundreds of patent applications and patents in a wide array of technology areas in the United States and abroad.
bglasgow@wlj.com
Learn more
Send Blake a message!
Fred M. Perkins III
Partner
Little Rock, AR
Fred is one of the most experienced M&A, corporate and real estate attorneys in the state of Arkansas, working for some of the state's largest private and public companies. His Arkansas-based and nationwide clients rely on his advice and counsel, and these trusted relationships assist him in connecting entrepreneurs and startups with potential investors. 
fperkins@wlj.com
Learn more
Send Fred a message!
Stuart Jackson
Partner
Little Rock, AR
Stuart is one of the most highly regarded employment attorneys in Arkansas, whose focus as of late has been on pandemic-related employment issues (including vaccine mandates), managing medical and potentially recreational marijuana in the Arkansas workplace and defending collective and class actions under the Fair Labor Standards Act and the Arkansas Minimum Wage Act.
wjackson@wlj.com
Learn more
Send Stuart a message!
John D. Davis
Partner
Little Rock, AR
John's background as a construction project manager and business owner provides him with first-hand knowledge of the challenges faced by employers and human resource professionals.
jddavis@wlj.com
Learn more
Send John a message!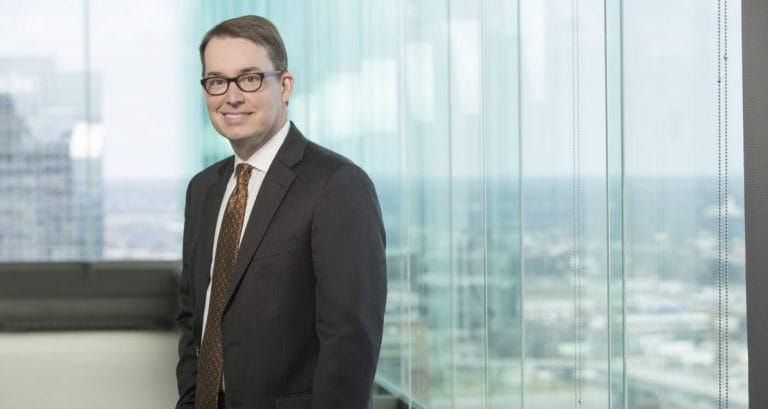 J. Charles Dougherty
Partner
Little Rock, AR
Chuck's intellectual property practice includes US patent and trademark prosecution as well as the management of international portfolios and the coordination of foreign filings. He represents clients ranging in size from start-ups to the Fortune 500, as well as a number of universities, colleges and non-profit foundations.
jdougherty@wlj.com
Learn more
Send Chuck a message!
Cal Rose
Partner
Rogers, AR
Cal's corporate and transactional practice encompasses an extensive range of business, tax and legal matters, including mergers and acquisitions, real estate transactions, securities offerings and executive compensation.
crose@wlj.com
Learn more
Send Cal a message!
Manufacturing clients have wide-ranging legal needs. Whether litigation, transactional, intellectual property or regulatory in nature, Wright Lindsey Jennings has attorneys experienced in assisting clients in addressing issues in any of these fields.
With the experience to handle the most complex issues, coupled with the resources required to address any legal needs, Wright Lindsey Jennings takes great pride in serving our clients in the manufacturing industry. Our ability to meet all of their legal needs creates not only a convenience for our clients but also allows for a consistent approach that considers more than just the issue at hand.