We provide peace of mind, so you can, too.
Our healthcare team has the experience to handle the most complex legal issues faced by healthcare providers – both large and small.
3
attorneys
WLJ medical malpractice defense attorneys recognized by Chambers USA.
26
attorneys
WLJ attorneys recognized by The Best Lawyers in America© for their litigation work across various categories.
You take care of your patients and we'll take care of your practice.
We take pride in assisting providers and insurers of all types in facing the challenges created by the ever-changing business, legal and regulatory landscapes of the healthcare industry.
View all attorneys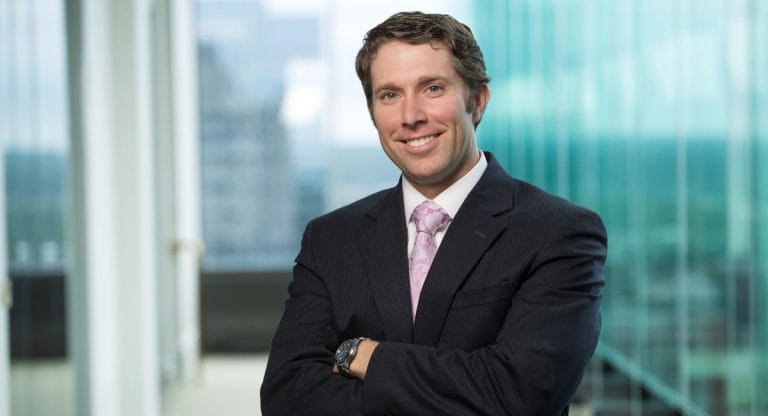 Glenn S. Ritter
Partner
Rogers, AR
Glenn is an experienced trial lawyer with a concentration on medical malpractice defense, nursing home litigation, business litigation, insurance defense and trucking litigation.
gritter@wlj.com
Learn more
Send Glenn a message!
Rodney P. Moore
Partner
Little Rock, AR
Rodney Moore provides advice and representation for businesses in the healthcare, banking, technology and insurance industries.
rpmoore@wlj.com
Learn more
Send Rodney a message!
Stuart Jackson
Partner
Little Rock, AR
Stuart is one of the most highly regarded employment attorneys in Arkansas, whose focus as of late has been on pandemic-related employment issues (including vaccine mandates), managing medical and potentially recreational marijuana in the Arkansas workplace and defending collective and class actions under the Fair Labor Standards Act and the Arkansas Minimum Wage Act.
wjackson@wlj.com
Learn more
Send Stuart a message!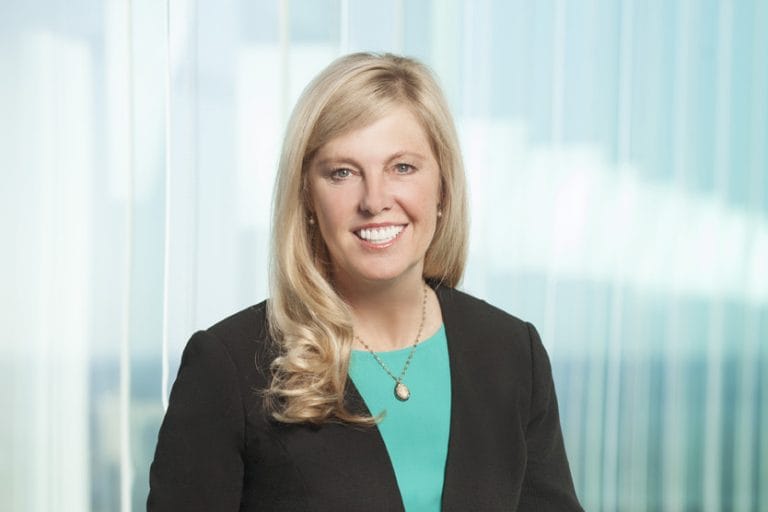 Judy Simmons Henry
Partner
Little Rock, AR
Judy tumbled from the gym to the courtroom and into the boardroom – and never looked back. A former elite gymnast and coach, today Judy is recognized as one of the South's top litigators.
jhenry@wlj.com
Learn more
Send Judy a message!
David C. Jung
Partner
Little Rock, AR
As a litigator, David's practice includes the defense of hospitals, physicians, nurses, social workers, and other healthcare professionals and corporate clients in malpractice litigation, administrative hearings, and credentialing matters.
djung@wlj.com
Learn more
Send David a message!
Jordan Jones
Associate
Little Rock
Jordan Jones is an associate attorney with Wright Lindsey Jennings, where her growing practice focuses on medical malpractice defense and general litigation.
JJones@wlj.com
Learn more
Send Jordan a message!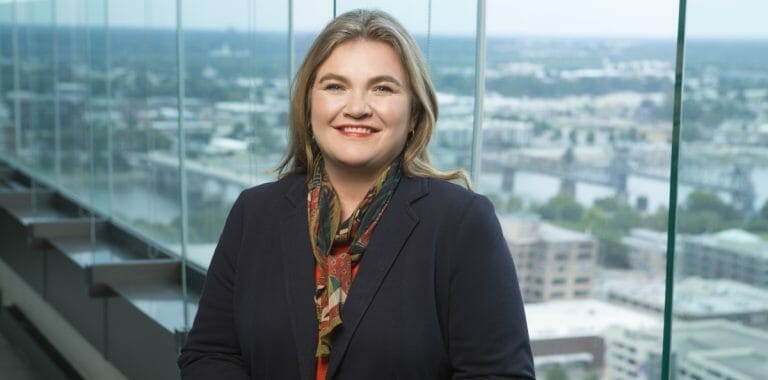 Erika Ross Gee
Partner
Little Rock, AR
Erika is an experienced government relations attorney, with contacts and experience throughout Arkansas state government. She regularly represents clients with issues before the Arkansas Pharmacy Board and has developed a specialty in medical marijuana.
egee@wlj.com
Learn more
Send Erika a message!
Edwin L. Lowther, Jr.
Partner
Little Rock, AR
Ed Lowther has a trial-oriented practice and focuses his attention on class action and multidistrict litigation, commercial litigation, legal and medical malpractice defense and products liability.
elowther@wlj.com
Learn more
Send Ed a message!
Jeffrey L. Singleton
Partner
Little Rock, AR
For nearly 20 years, Jeff Singleton has had an active litigation practice, with an emphasis in medical malpractice defense and medical products liability defense.
jsingleton@wlj.com
Learn more
Send Jeff a message!
Scott D. Provencher
Of Counsel
Little Rock, AR
Scott's practice as a litigator includes the representation of hospitals, physicians, pharmacists, and other healthcare providers in malpractice litigation as well as administrative and credentialing matters. He also defends product liability claims brought against medical device and drug manufacturers.
SProvencher@wlj.com
Learn more
Send Scott a message!
Carson Tucker
Partner
Little Rock, AR
Carson is an accomplished litigator whose practice covers a wide range of litigation, including defending both individuals and businesses in medical and professional liability claims, products liability claims, premises liability claims and workers' compensation defense.
ctucker@wlj.com
Learn more
Send Carson a message!
Dustin K. Doty
Of Counsel
Rogers, AR
Dustin is a trial lawyer who brings a wide-range of litigation experience to WLJ's trial team.
ddoty@wlj.com
Learn more
Send Dustin K. a message!
Lee J. Muldrow
Partner
Little Rock, AR
Lee recently served as lead counsel in two cases where he successfully defended claims of toxicological exposure in the manufacturing industry. One of the state's foremost attorneys in the area of workers' compensation defense, Lee is a longtime member of the steering committee for the ALFA International Workers' Compensation Practice Group.
lmuldrow@wlj.com
Learn more
Send Lee a message!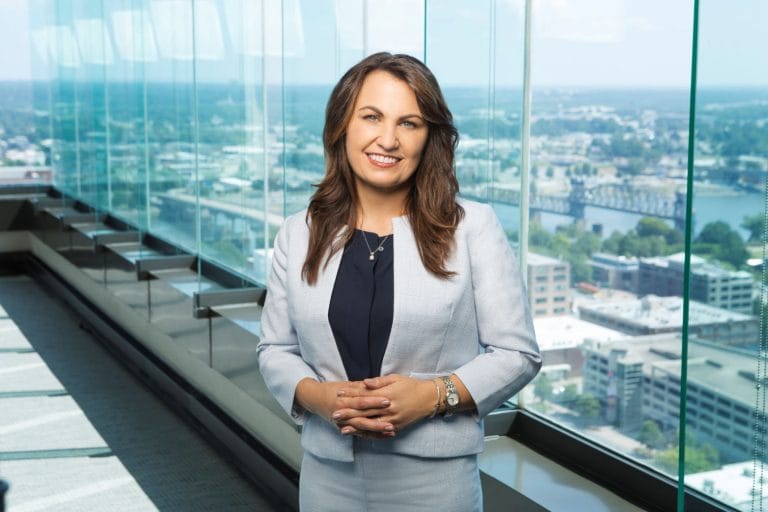 Michelle L. Browning
Partner
Little Rock, AR
MBrowning@wlj.com
Learn more
Send Michelle a message!
WLJ offers one of the state's largest and most experienced collections of lawyers practicing in healthcare related industries. Our lawyers routinely provide services to clients in the numerous areas where healthcare and law intersect.
WLJ has a long history of defending healthcare providers in cases involving alleged professional malpractice. While physicians and hospitals are frequent targets for such claims, we likewise represent and seek to vigorously defend the interests of numerous other care providers who serve the vital medical and healthcare needs of Arkansans. This includes long term care facilities, emergency transport services, mental health professionals, advanced practice nurses, pharmacists and pharmacies, as well as the many other professionals involved in the industry.
Given the high level of regulation in the healthcare industry, we take pride in our ability to provide services to our clients in areas outside of litigation. We have lawyers experienced in handling issues involving professional licensing boards, Medicare and Medicaid, the Drug Enforcement Administration, the Office for Civil Rights, the Arkansas Department of Health, and the Arkansas Department of Human Services, just to name a few. We also work closely with our healthcare clients to help ensure compliance with various healthcare laws and regulations, including, but not limited to, the Affordable Care Act, HIPAA and the HITECH Act, the Healthcare Quality Improvement Act and Arkansas Peer Review Fairness Act, the Stark law and Anti-Kickback Statute, and EMTALA. Both our individual and corporate clients benefit from our healthcare attorneys' ability to collaborate with lawyers within our firm who practice in other areas of the law to formulate a holistic solution for issues they face, whether the need is employment, business, or compliance based. we recognize the nuanced and ever-changing challenges facing healthcare providers, and strive to provide services that allow our clients to confidently focus on healthcare, while we take the laboring oar in assisting them in navigating any legal obstacles they may face.
WLJ also serves clients, big and small, in life science related claims. We routinely represent manufacturers, distributors, and/or retailers in these types of cases. Whether medical device, pharmaceutical, or other product, WLJ has lawyers with high levels of experience in handling these cases. Our attorneys have experience serving clients in multi-district litigation, class actions, or other forms of complex litigation. We recognize the unique nature and high-stakes associated with these claims, and are proud of our ability to offer the services necessary to protect the interests of our clients.