Our business is to understand yours.
We work closely with hotels, restaurants, entertainment venues and gaming centers nationally.
1
top tier ranking
In personal injury litigation in Little Rock by 2022 U.S. News-Best Lawyers "Best Law Firms".
19
designations
"Lawyer of the Year" designations in litigation categories by Best Lawyers since 2010.
You're in good hands.
We can help you manage operations, resolve legal issues and enjoy continued success.
View all attorneys
Jane A. Kim
Partner
Little Rock, AR
Jane A. Kim, a Chicago-area native, has been practicing in the employment law field since 2007, when she moved to Little Rock to start her legal career at Wright Lindsey Jennings.
jkim@wlj.com
Learn more
Send Jane a message!
Daveante Jones
Associate
Little Rock, AR
Daveante's priority as of late has been assisting employers with non-competition and confidentiality issues, including counseling on and drafting of employment agreements, litigating issues arising from such agreements, and presenting and writing on the recent changes in the legal landscape and the need for implementing effective methods to protect trade secrets, intellectual property and critical client and customer relationships.
dljones@wlj.com
Learn more
Send Daveante a message!
Stephen R. Lancaster
Partner
Little Rock, AR
Steve is a commercial litigator practicing in areas such as breach of contract, real estate, trusts and construction. Lancaster also handles matters involving ballot initiatives and gaming.
slancaster@wlj.com
Learn more
Send Steve a message!
Charles T. Coleman
Partner
Little Rock, AR
Charlie was born and raised in Little Rock, Arkansas, then attended college and law school at the University of Arkansas. He has been engaged in active trial practice for more than 40 years. He is active in the community, serving on the boards of multiple charitable organizations in the Little Rock and greater Central Arkansas community.
ccoleman@wlj.com
Learn more
Send Charles a message!
Justin T. Allen
Partner
Little Rock, AR
Justin Allen leads the firm's Government Relations practice group and assists clients in working with state and local government on matters of policy, regulation and legislation.
jallen@wlj.com
Learn more
Send Justin a message!
Fred M. Perkins III
Partner
Little Rock, AR
Fred is one of the most experienced M&A, corporate and real estate attorneys in the state of Arkansas, working for some of the state's largest private and public companies. His Arkansas-based and nationwide clients rely on his advice and counsel, and these trusted relationships assist him in connecting entrepreneurs and startups with potential investors. 
fperkins@wlj.com
Learn more
Send Fred a message!
Kyle R. Wilson
Partner
Little Rock, AR
Kyle Wilson has a trial-oriented practice centered around insurance defense, products liability, major tractor-trailer accidents, intellectual property, premises liability, as well as bad faith, and fraud litigation.
kwilson@wlj.com
Learn more
Send Kyle a message!
Johnathan D. Horton
Partner
Little Rock, AR
Johnathan teaches multiple Continuing Legal Education courses each year. Seminars polish his public speaking skills, and force him to master complex subject matter, distill the topic to its essentials, and present the material concisely. These same skills benefit him at oral argument and in trial, and make him a better advocate for his clients.
jhorton@wlj.com
Learn more
Send Johnathan a message!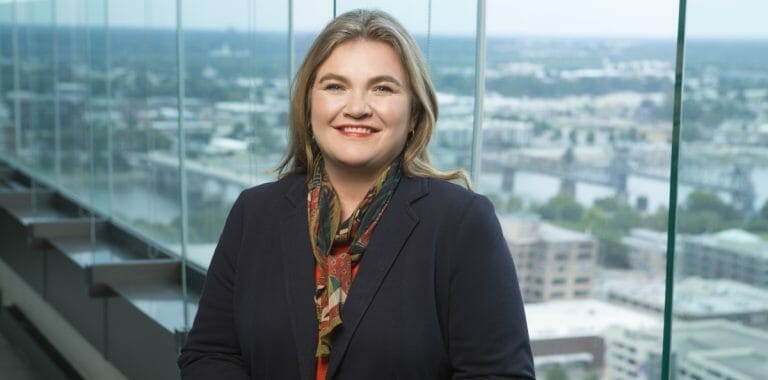 Erika Ross Gee
Partner
Little Rock, AR
Erika is an experienced government relations attorney, with contacts and experience throughout Arkansas state government. She regularly represents clients with issues before the Arkansas Pharmacy Board and has developed a specialty in medical marijuana.
egee@wlj.com
Learn more
Send Erika a message!
Cal Rose
Partner
Rogers, AR
Cal's corporate and transactional practice encompasses an extensive range of business, tax and legal matters, including mergers and acquisitions, real estate transactions, securities offerings and executive compensation.
crose@wlj.com
Learn more
Send Cal a message!
Meredith K. Lowry
Partner
Rogers, AR
Meredith's intellectual property practice centers around retail products, which isn't surprising with the world's largest retailer in our backyard.
mlowry@wlj.com
Learn more
Send Meredith a message!
The Wright Lindsey Jennings hospitality team understands the complexities and risks inherent to the industry. From development and financing to labor and employment concerns to keeping guests and clients safe, we can help you manage operations, resolve legal issues and enjoy continued success.
The hospitality industry is robust but creates an environment for high risks and unexpected challenges. These risks can result in distressing legal issues that could be detrimental to a company's bottom line. Our hospitality focused attorneys support national, regional and local clients – hotels, restaurants, department stores and entertainment venues – to avoid negligence and navigate the litigation pitfalls they encounter. We work closely with our clients to reduce their legal liability and to ensure their guests are safe from foreseeable dangers.