We have a long history of unparalleled experience in assisting the insurance industry.
From high-stakes, complex litigation to the needs of individual insureds, we are prepared to handle your insurance matter efficiently and resolutely.
1
top tier ranking
Band 1 designation of WLJ's commercial litigation team in Arkansas by Chambers USA
45
attorneys
Litigation is our largest practice area, with more than 45 attorneys exclusively dedicated to trial work, and many more who litigate in the insurance defense, employment, IP and corporate arenas.
We can help.
Wright Lindsey Jennings' expansive insurance team offers clients highly advanced knowledge and decades of experience working within this industry sector.
View all attorneys
Gary D. Marts, Jr.
Partner
Little Rock, AR
Gary Marts focuses his practice on complex litigation, particularly class action, mass tort, and appellate matters.
gmarts@wlj.com
Learn more
Send Gary a message!
Kyle R. Wilson
Partner
Little Rock, AR
Kyle Wilson has a trial-oriented practice centered around insurance defense, products liability, major tractor-trailer accidents, intellectual property, premises liability, as well as bad faith, and fraud litigation.
kwilson@wlj.com
Learn more
Send Kyle a message!
Lee J. Muldrow
Partner
Little Rock, AR
Lee recently served as lead counsel in two cases where he successfully defended claims of toxicological exposure in the manufacturing industry. One of the state's foremost attorneys in the area of workers' compensation defense, Lee is a longtime member of the steering committee for the ALFA International Workers' Compensation Practice Group.
lmuldrow@wlj.com
Learn more
Send Lee a message!
Carson Tucker
Partner
Little Rock, AR
Carson is an accomplished litigator whose practice covers a wide range of litigation, including defending both individuals and businesses in medical and professional liability claims, products liability claims, premises liability claims and workers' compensation defense.
ctucker@wlj.com
Learn more
Send Carson a message!
Edwin L. Lowther, Jr.
Partner
Little Rock, AR
Ed Lowther has a trial-oriented practice and focuses his attention on class action and multidistrict litigation, commercial litigation, legal and medical malpractice defense and products liability.
elowther@wlj.com
Learn more
Send Ed a message!
Caley B. Vo
Partner
Rogers, AR
Caley Vo centers his practice in trial work, focusing on insurance defense.
cvo@wlj.com
Learn more
Send Caley a message!
Stephen R. Lancaster
Partner
Little Rock, AR
Steve is a commercial litigator practicing in areas such as breach of contract, real estate, trusts and construction. Lancaster also handles matters involving ballot initiatives and gaming.
slancaster@wlj.com
Learn more
Send Steve a message!
Troy A. Price
Partner
Little Rock, AR
Troy is one of only a handful of Arkansas attorneys selected on merit as a Fellow of the American Academy of Appellate Lawyers. Membership in the Academy is open only to those who have at least 15 years of excellence in appellate practice.
tprice@wlj.com
Learn more
Send Troy a message!
Kristen S. Moyers
Partner
Little Rock, AR
Kristen specializes in complex litigation and appellate advocacy, an area where she has special insight due to her former work as a law clerk for Arkansas's highest court.
kmoyers@wlj.com
Learn more
Send Kristen a message!
Michael A. Thompson
Partner
Little Rock, AR
Michael Thompson has an active appellate practice and, in the past five years, has handled more than twenty appeals in the Arkansas and federal appellate courts, providing oral argument in many of those cases.
mthompson@wlj.com
Learn more
Send Michael a message!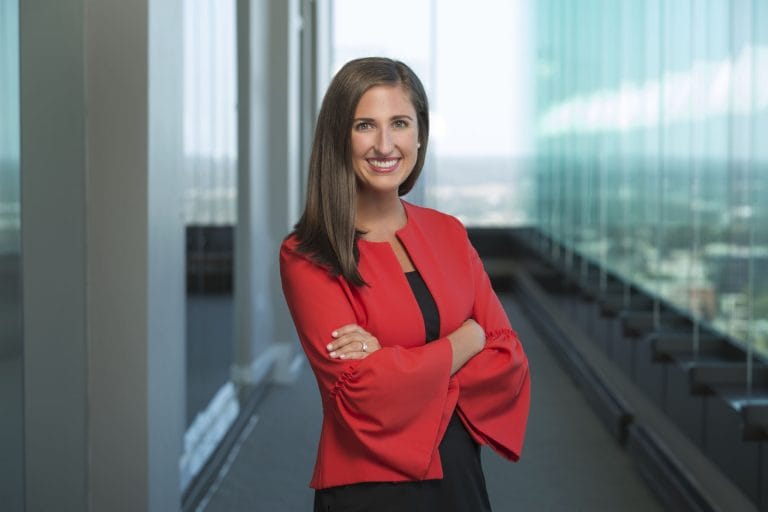 Jessica Pruitt Koehler
Associate
Little Rock, AR
Jessica Pruitt Koehler is engaged in an active litigation practice that encompasses insurance defense, medical malpractice defense, products liability defense and general commercial litigation.
jkoehler@wlj.com
Learn more
Send Jessica a message!
Gordon S. Rather, Jr.
Partner
Little Rock, AR
Gordon was recognized in 2017 as a member of the Lawdragon "Hall of Fame" having been selected as one of 500 Leading Lawyers in America for 12 years in a row.
grather@wlj.com
Learn more
Send Gordon a message!
Insurance, in its various forms, has an unrivaled prominence in today's legal industry. Be it transactional or litigation, there are few instances where our attorneys do not face issues requiring a highly advanced knowledge of the insurance sector. Whether providing services directly to the carrier or serving the needs of an individual insured, our firm has a long history of unparalleled experience in addressing those issues.
Wright Lindsey Jennings offers a full range of services to insurance companies in commercial and casualty settings. Our attorneys have years of experience in litigation involving coverage questions, as well as defending insurance companies, and their insureds, in first-party and third-party claims. While serving as lead counsel for multiple high stakes class action lawsuits, we have developed the logistical efficiency necessary to handle the demands of large scale litigation. However, given our local ties and community pride, we also place a high value on serving the needs of the individual insureds – regardless of how big or small those needs may be. We are also well equipped to offer counsel and assistance with regard to the ever changing regulatory landscape.