You create it and we'll help you protect it.
WLJ boasts the state's pre-eminent team to help enforce intellectual property rights. From startups and small businesses to Fortune 500 companies, we are uniquely qualified to protect your IP.
3
licensed patent attorneys
Licensed patent attorneys with advanced technical degrees and experience at WLJ.
#

100s
of patent applications
WLJ has drafted and prosecuted hundreds of patent applications in the United States and alongside foreign patent counsel.
We have a rich history of safeguarding our clients' interests.
Our experience as litigators, coupled with unique technical backgrounds and knowledge, helps drive our clients' innovations forward.
View all attorneys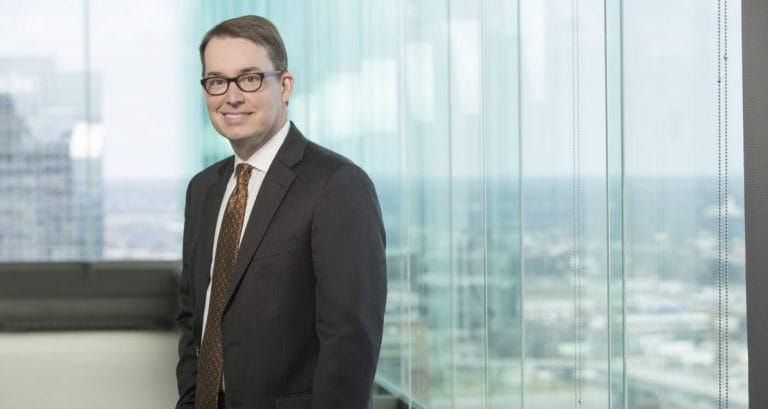 J. Charles Dougherty
Partner
Little Rock, AR
Chuck's intellectual property practice includes US patent and trademark prosecution as well as the management of international portfolios and the coordination of foreign filings. He represents clients ranging in size from start-ups to the Fortune 500, as well as a number of universities, colleges and non-profit foundations.
jdougherty@wlj.com
Learn more
Send Chuck a message!
Kyle R. Wilson
Partner
Little Rock, AR
Kyle Wilson has a trial-oriented practice centered around insurance defense, products liability, major tractor-trailer accidents, intellectual property, premises liability, as well as bad faith, and fraud litigation.
kwilson@wlj.com
Learn more
Send Kyle a message!
Scott A. Irby
Partner
Rogers, AR
Scott is a native Arkansan, having grown up in central and northeastern Arkansas. He attended the University of Arkansas for college and law school, finishing first in his law school class.
sirby@wlj.com
Learn more
Send Scott a message!
Meredith K. Lowry
Partner
Rogers, AR
Meredith's intellectual property practice centers around retail products, which isn't surprising with the world's largest retailer in our backyard.
mlowry@wlj.com
Learn more
Send Meredith a message!
Richard Blakely Glasgow
Partner
Little Rock, AR
Blake is one of the most active IP litigators in Arkansas, representing both IP owners and accused infringers in federal courts in Arkansas and throughout the country. Blake has prosecuted and managed hundreds of patent applications and patents in a wide array of technology areas in the United States and abroad.
bglasgow@wlj.com
Learn more
Send Blake a message!
Gary D. Marts, Jr.
Partner
Little Rock, AR
Gary Marts focuses his practice on complex litigation, particularly class action, mass tort, and appellate matters.
gmarts@wlj.com
Learn more
Send Gary a message!
N. M. Norton
Partner
Little Rock, AR
N.M. Norton has a commercial litigation practice, including matters under the Arkansas Franchise Practices Act and Deceptive Trade Practices Act and primarily focusing in the areas of governmental litigation, intellectual property, public utilities and administrative and regulatory matters.
mnorton@wlj.com
Learn more
Send Mac a message!
Wright Lindsey Jennings traces our roots to 1900, when one of our founding members was an attorney for the Rock Island Railroad. Now, over a century after we were founded as a one-man law practice, Wright Lindsey Jennings has grown to become one of Arkansas' leading firms. Much of the firm's success over that time can be attributed to growth of the firm's trial practice, which continues to be the firm's largest practice today. And while our trial attorneys still handle complex cases in the transportation industry, our extensive litigation experience enables us to skillfully protect the interests of our clients in the courtroom on many types of civil litigation, including intellectual property litigation.
With the extensive trial experience of our litigation attorneys and the unique background and technical knowledge of our intellectual property attorneys, Wright Lindsey Jennings is uniquely qualified to assist businesses in enforcing their patents, trademarks, copyrights and other intellectual property rights, as well as defending clients against claims of infringement.
Our attorneys also serve as local counsel for out-of-state plaintiffs and defendants in intellectual property disputes in state and federal courts in Arkansas.
Patent Litigation & Enforcement
Our attorneys have litigated patent cases in Arkansas state and federal courts and in the courts of neighboring states. In recent years, we have gained considerable experience in defending Arkansas companies against the patent infringement claims of non-practicing entities or "patent trolls." Our attorneys also represent clients in ex parte reexamination and inter partes review proceedings before the United States Patent and Trademark Office. We also have experience managing patent post-grant review proceedings concurrent with related federal district court litigation.
Trademark Litigation & Enforcement
With the subject matter expertise of our trademark lawyers and the extensive experience of our trial attorneys, we have the unique ability to assemble a trademark litigation team with the skills necessary to protect your brand. Our teams have enforced trademark rights in Arkansas state and federal courts, as well as in other courts around the country, and we also defend clients against claims of trademark infringement. Our trademark attorneys also have experience initiating trademark opposition proceedings and trademark cancellation proceedings before the Trademark Trial and Appeal Board (TTAB) and defending trademark applicants and registrants in proceedings initiated by others.
Copyright Litigation & Enforcement
Once a copyright registration is received from the Copyright Office, the copyright owner has the right and ability to sue infringers. Our copyright litigation attorneys and teams work with a range of clients, from artists and photographers to startups and leading technology companies, to enforce their copyrights in court. We also have experience in disputes regarding copyright ownership and in defending copyright infringement claims, whether based on our clients' independent creation or on fair use.
Other Litigation
In addition to our representation of clients in patent, trademark and copyright litigation, our attorneys serve as counsel for businesses in other related disputes. For example, our intellectual property attorneys and labor and employment attorneys often join forces on trade secret litigation and disputes, our attorneys work with clients on disputes arising from the unauthorized use of the client's name, image and likeness, and our attorneys handle cases involving false advertising and unfair competition. We also serve as counsel in UDRP proceedings, which are legal actions brought for disputes regarding the registration of domain names and websites.