You build it – we'll help you protect it.
Our multi-disciplinary team serves owners, general contractors, subcontractors, architects, engineers and materials suppliers.
1
top tier ranking
In construction litigation in Little Rock by 2022 U.S. News-Best Lawyers "Best Law Firms".
5
attorneys
WLJ attorneys recognized by The Best Lawyers in America© for construction law and related litigation.
We've been assisting companies with construction needs for many years.
Our clients rely on our experience and direction to protect their interests and reputations.
View all attorneys
Caley B. Vo
Partner
Rogers, AR
Caley Vo centers his practice in trial work, focusing on insurance defense.
cvo@wlj.com
Learn more
Send Caley a message!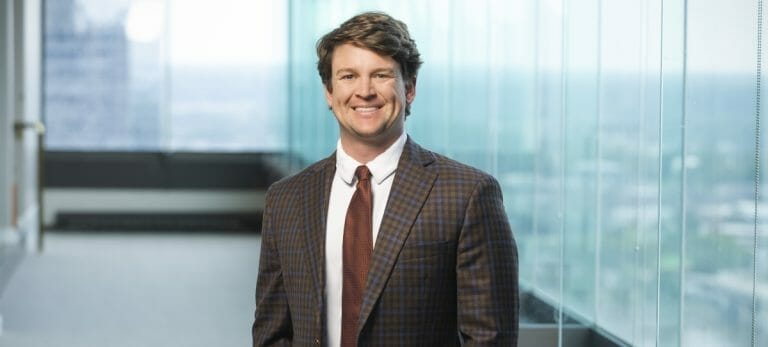 Zachary R. Trail
Associate
Rogers, AR
Zach is an associate on the firm's Trial Team. He has a diverse practice helping clients in a variety of litigation matters, primarily in defense.
ZTrail@wlj.com
Learn more
Send Zachary a message!
David L. Jones
Partner
Little Rock, AR
David Jones focuses his practice in the areas of business law and litigation, commercial litigation and construction law.
djones@wlj.com
Learn more
Send David a message!
Patrick D. Wilson
Partner
Little Rock, AR
Arkansas construction liens are a large part of Patrick's practice. He regularly pursues large construction lien claims on big commercial projects in Arkansas.
pwilson@wlj.com
Learn more
Send Patrick a message!
Nicholas D. Hornung
Partner
Little Rock, AR
Nick has an exciting trial practice that includes defending clients in a myriad of civil disputes such as premises liability, automobile accidents and first party insurance claims. Nick is a born and raised Arkansan, having lived his entire life in the state. Like a lot of Arkansans, Nick enjoys spending his free time cheering on the Razorbacks.
NHornung@wlj.com
Learn more
Send Nick a message!
Cyril Hollingsworth
Of Counsel
Little Rock, AR
With the knowledge acquired from his extensive litigation experience, Cyril advises clients not only on how to best navigate through litigation but also how to anticipate and avoid it altogether. He successfully litigates, mediates and arbitrates all types of construction and business disputes.
chollingsworth@wlj.com
Learn more
Send Cyril a message!
David C. Jung
Partner
Little Rock, AR
As a litigator, David's practice includes the defense of hospitals, physicians, nurses, social workers, and other healthcare professionals and corporate clients in malpractice litigation, administrative hearings, and credentialing matters.
djung@wlj.com
Learn more
Send David a message!
Stephen R. Lancaster
Partner
Little Rock, AR
Steve is a commercial litigator practicing in areas such as breach of contract, real estate, trusts and construction. Lancaster also handles matters involving ballot initiatives and gaming.
slancaster@wlj.com
Learn more
Send Steve a message!
General contractors, subcontractors, architects, engineers, materials suppliers and sureties find our uniquely qualified construction attorneys understand, analyze and act quickly to resolve disputes. We negotiate, litigate, mediate and arbitrate claims arising from construction and building projects. The projects range in size from personal residences to large developments, such as shopping centers and hospitals. We also assist in drafting and negotiating construction contracts and regularly deal with materialmen's liens — assisting clients in filing, foreclosing and defending against lien claims.
Our construction litigation experience includes handling lawsuits in state and federal courts, proceedings before regulatory and administrative bodies and serving as AAA-certified construction arbitrators. We are familiar with the unique legal issues involved in both representing sureties and bringing claims against them.
Our attorneys are often called upon to speak and write on construction litigation topics and their experience and intimate knowledge of the construction industry and its governing law can lead to successful results for our clients.