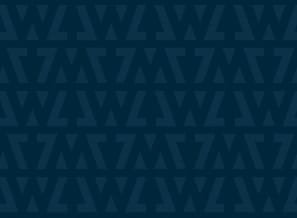 Super Lawyers announced their annual Mid-South Super Lawyers list as a part of the 2014 Super Lawyers Magazine. Forty attorneys from Wright Lindsey Jennings are listed as 2014 Super Lawyers and Rising Stars.
Super Lawyers is a rating service of outstanding lawyers from more than 70 practice areas who have attained a high-degree of peer recognition and professional achievement. The selection process is multi-phased and includes independent research, peer nominations and peer evaluations.
Super Lawyers Magazine features the list and profiles of selected attorneys and is distributed to attorneys in the state or region and the ABA-accredited law school libraries. Super Lawyers is also published as a special section in leading city and regional magazines across the country.
In addition, Super Lawyers recognizes the top up-and-coming attorneys in the state — those who are 40 years old or younger, or who have been practicing for 10 years or less – as Rising Stars.
2014 Mid-South Super Lawyers:
Justin T. Allen, Government Relations
Charles T. Coleman, Bankruptcy
John D. Davis, Employment & Labor
J. Charles Dougherty, Intellectual Property
Roger A. Glasgow, PI Defense: Products
David P. Glover, PI Defense: Med Mal
Judy Simmons Henry, Business Litigation
Scott A. Irby, Class Action
William Stuart Jackson, Employment Litigation: Defense
Gregory T. Jones, Civil Litigation Defense
Michelle M. Kaemmerling, Employment & Labor
Jane A. Kim, Employment & Labor
Stephen R. Lancaster, Business Litigation
John G. Lile, III, Business Litigation
Edwin L. Lowther, Jr., Professional Liability: Defense
Troy A. Price, Business Litigation
Kathryn A. Pryor, PI Defense: General
Gordon S. Rather, Jr., Business Litigation
Jerry J. Sallings, Civil Litigation Defense
John William (Bill) Spivey III, Real Estate
John R. Tisdale, Tax
Kimberly Wood Tucker, Bankruptcy
Kyle R. Wilson, PI- Products: Defense
Regina A. Young, Civil Litigation Defense
2014 Mid-South Rising Stars:
Adrienne L. Baker, Business Litigation
Eric Berger, Business Litigation
Erin S. Brogdon, Business/Corporate
Baxter D. Drennon, Civil Litigation Defense
Richard Blakely Glasgow, Intellectual Property
Johnathan D. Horton, Business Litigation
Seth Jewell, Bankruptcy
David L. Jones, General Litigation
Gary D. Marts, Jr., Class Action
Antwan D. Phillips, Civil Litigation Defense
Kristen S. Moyers, Appellate
Bianca M. Rucker, Bankruptcy
Diana B. Snyder, Business Litigation
Carson Tucker, PI Defense: Medical Malpractice
Patrick M. Young, Business/Corporate
Caley B. Vo, PI Defense: General