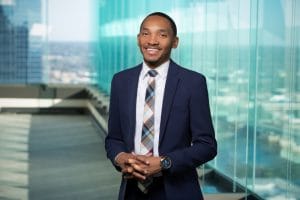 Daveante Jones
Categories
This is the first in a three-part series authored by WLJ Labor & Employment attorney Daveante Jones. Stay tuned for the rest of the series!
A company's employee handbook helps establish workplace culture and gives employees a guide on properly navigating discipline, performance, and time off. An employee handbook also instructs management on how to handle employee issues in a consistent and non-biased manner. While the exact policies differ based on the workplace, there are a number of essential topics that most, if not all, handbooks should address and things to avoid in drafting them.
The Essentials
At-Will Employment
Most states, including Arkansas, follow the at-will employment doctrine. This means that an employee can be terminated or have his or her terms of employment altered for any reason or no reason and without notice so long as there is no unlawful motive. One of the most common things that can impact that status is where a handbook contains an express provision stating an employee will only be dismissed for cause and that provision is relied on by the employee. Accordingly, the first thing a handbook should mention is that the policies included do not change the at-will nature of employment. In addition, a mention of who actually has the authority to alter the at-will nature of employment is helpful—e.g., company CEO, senior officer, etc.
Equal Employment Opportunity/Anti-Harassment
The start to fostering a safe and inclusive workplace are written policies that prohibit discriminatory behavior and harassment based on race, color, national origin, sex or gender, sexual orientation, gender identity, religion, age, disability, veteran or military status, or genetic information. These categories are normally protected by federal and state law. As a best practice, even smaller companies who may not be covered by the relevant laws would be well-off to have these policies. Including such policies will ensure a company is fostering a safe work environment and show that it is prepared to embrace a growing workforce.
An ideal policy includes examples of prohibited behavior and details about how employees can report harassment or discriminatory behavior by providing multiple reporting options. For instance, some employers adopt "open door" programs, which allow employees to speak with any member of management he or she feels comfortable with. And employees should know (a) their complaints will be investigated immediately, (b) retaliation for making a report is prohibited, and (c) employees' duties to report any behavior they see in violation of the policy and participate in investigations of complaints. The policy should make it clear that complaints will be kept confidential to the extent possible but should not guarantee confidentiality because in some cases that would make a thorough investigation impossible.
Accommodations
For employers with 15 or more employees, Title VII and the Americans with Disabilities Act (ADA) require employers to provide reasonable accommodations that do not pose an undue hardship to the employer in certain situations, including when an applicant or employee has a disability or he or she has religious obligations that may conflict with their employment requirements. Accommodations are modifications or adjustments to a job, the work environment, or hiring process to enable individuals with disabilities or work conflicts due to their religion to have equal opportunities not only to get a job, but successfully perform their job to the same extent as people without disabilities or work conflicts due to their religion. As part of this requirement, employers have the duty to engage in an interactive process to determine when and what accommodation may be needed.
A policy providing the framework for this process is extremely helpful. That policy should indicate who the employee should speak with about potential accommodations. Reading the policy, employees should know additional information may be needed on religious obligations or documentation may be requested from their medical provider to help with figuring out an accommodation. The policy should make it clear that accommodations are made on a case-by-case basis, depending on the essential functions of the job in question, the accommodation requested, company needs, and other relevant factors. The policy should also explain that employees' requests and health or personnel information collected during the accommodation process will be treated as confidential.
Stay tuned for the next installment, which will provide an overview of :
Timekeeping, Pay and Overtime;
Attendance/Paid Time Off;
Employee Leave; and
Impacting Rights Granted Under the National Labor Relations Act.