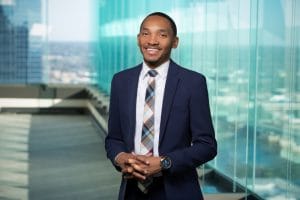 Daveante Jones
Categories
This is the second in a three-part series authored by WLJ Labor & Employment attorney Daveante Jones. See the first installment in the series here. And stay tuned for the rest of the series!
Timekeeping, Pay and Overtime
An area of employment that contains a number of potential landmines is employee pay. The underlying theme of a timekeeping, pay, and overtime policy should be that hourly employees will be paid for all time worked with no exceptions. That means making clear employees should never be performing work without recording their time, timekeeping and paycheck errors must be addressed, and employees should never be working any time off-the-clock.
Developing that underlying theme also includes defining full-time, part-time, and temporary employees and identifying the employees who are eligible for overtime pay and those who are exempt from receiving overtime pay. Employees should know company paydays, company workweeks (e.g., Sun – Sat, etc.), and the process for submitting time records and reporting any timekeeping or paycheck errors. It should also be clear that altering, falsifying, or tampering with the employee's or any colleague's time records is forbidden and grounds for disciplinary action, up to and including termination.
And employers that require authorization before working overtime should make clear overtime compensation will be paid for all overtime hours worked but working overtime without prior authorization may result in disciplinary action.
Attendance/Paid Time Off
An essential function of employment and a company's efficient operation is consistent attendance and punctuality. Therefore, having a policy that sets clear expectations on attendance, tardiness and when excessive absenteeism and tardiness will warrant disciplinary action is crucial. Employers should indicate in the policy what types of absences and late arrivals will trigger the policy and the consequences of job abandonment (e.g., 3 straight no-call/no-shows may lead to termination).
In conjunction with employee attendance, some employers offer paid time off (PTO) to their employees for reasons such as vacation time, sick time, or personal days. A PTO policy usually covers what employees are eligible for PTO, the rate at which PTO is accrued, the process by which employees are to request PTO, and whether their PTO rolls over each year or if they have to use all of it by a certain date at the end of the year. Employers should also make sure employees know whether they are entitled to pay for unused PTO at the separation of employment to avoid mistaken expectations.
Employee Leave
Local, state, and federal law provide many protections for employees taking time off work for reasons other than leisure that should be addressed in handbooks. Some common protections include:
Fulfilling Civic Duties: Many counties, parishes, and states have laws granting employees rights related to fulfilling civic duties such as jury duty, serving as a witness in a legal proceeding, or voting in elections. For instance, Arkansas law requires employers to schedule work hours of employees on election days so that employees have an opportunity to vote and prohibits the discharge or punishment of employees who answer a summons to serve on a jury such as loss of sick leave or vacation time. Having a policy that sets out a process for employees to notify management of the need to miss work for carrying out civic duties like jury duty, serving as a witness in a legal proceeding, or voting in an election helps ensure compliance with these types of laws.
Military Leave: The Uniformed Services Employment and Reemployment Rights Act (USERRA), among other things, "protects returning veterans and other uniformed service members when transitioning to civilian life, requiring reemployment in either the same position or a position of like seniority, status and pay, the duties of which the person is qualified to perform." USERRA also provides certain protections for employees needing to take military leave including protection from discrimination based on military status or military obligations, the right to re-employment upon conclusion of military service, protection from termination for a period of time after returning from service, and certain rights in connection with pensions and other employee benefits plans. Having a policy that discusses this is essential.
Family and Medical Leave: The federal Family and Medical Leave Act (FMLA) requires all public agencies, all public and private elementary and secondary schools, and companies with 50 or more employees to provide certain rights and protections to employees taking leave for family and medical reasons. Often times, states and counties have laws that provide additional rights and protections for this leave as well. As a result, covered employers must make sure they have a clear and thorough policy discussing these rights and protections. The best place to gather all of the information needed for this policy is the U.S. Department of Labor website.
While not an all-inclusive list, some of the basics to include are identifying the employees who are entitled to these rights which are employees who have worked for the company at least 12 months, at least 1,250 hours over the past 12 months, and work at a location where the company employs 50 or more employees within 75 miles. The policy should list the types of leave that qualify for FMLA rights and protections:
Child Rearing Leave: Up to twelve (12) weeks of unpaid leave in a 12-month period of unpaid time off for (i) incapacity due to pregnancy, prenatal medical care, or child birth; or (ii) the birth of a natural child; or (iii) the placement of a child with the employee for adoption; or (iv) the placement of a child with the employee for foster care.
Employee's Own Medical Leave: Up to twelve (12) weeks of unpaid leave in a 12-month period of unpaid time off for a serious health condition where the employee is unable to perform the functions of his or her job.
Family Member Medical Leave: Up to twelve (12) weeks of unpaid leave in a 12-month period of unpaid time off to take care of the employee's spouse, son, daughter, or parent who has a serious health condition.
Qualifying Exigency Leave: Up to twelve (12) weeks of unpaid leave in a 12-month for any qualifying need arising out of the fact that the employee's spouse, son, daughter, or parent is a military member on covered active duty.
Military Caregiver Leave: Up to twenty-six (26) weeks of unpaid leave in a 12-month period to care for a covered service member with a serious injury or illness if the employee is the spouse, son, daughter, parent, or next of kin of the service member.
Employees should know the 12-month period in which employees can take their entitled leave when reading the policy. Addressing when an employee can take the leave intermittently and use the leave in the form of working a reduced scheduled is also key.
It is important to list the qualifying reasons that allow employees to take advantage of their rights and protections and the steps they need to take to obtain their rights and make sure they are protected. That includes discussing the process of scheduling leave and how and when employees need to provide notice that they need time off and the circumstances in which employees will need to obtain medical certification and recertification from a physician or healthcare provider to take relevant leave. For instance, when taking time off for their own medical leave or to take care of a family member, employees are required to have a physician or healthcare provider certify the "serious health condition" within the meaning of the FMLA. The FMLA's definition of covered servicemembers under the Qualifying Exigency and Military Caregiver Leave protections is very specific. So, mentioning the definitions in the policy is recommended. Additional FMLA-specific terms that should be defined include spouse, parent, next of kin, and incapacity.
Employees' leave will interact with their pay, other benefits like medical insurance coverage and accrual of PTO and retirement accounts, and the company's workers' compensation and outside employment policies. Therefore, discussing this is also recommended. Finally, making sure employees know what rights they are entitled to upon returning to work at the conclusion of their leave is critical.
By no means is the list above exhaustive. Employers should regularly monitor local, state, and federal laws to make sure they are aware of all paid and unpaid leave rights and protections to which employees are entitled.
Impacting Rights Granted under the National Labor Relations Act (NLRA)
The National Labor Relations Act (NLRA) provides certain protections to employees in union and non-union workplaces when it comes to concerted activity. Those rights include things like the right to attempt to form a union where none currently exists or engage in concerted activity if he or she is acting on the authority of other employees, bringing group complaints to the employer's attention, trying to induce group action, or seeking to prepare for group action. Examples of that include two or more employees discussing work-related issues beyond pay, such as safety concerns, with each other or an employee speaking to an employer on behalf of one or more co-workers about improving workplace conditions. Companies have to make sure to avoid policies that may negatively impact these rights, especially those with non-union workplaces that may not stay as up-to-date on the NLRA.
For instance, the NLRA allows two or more employees to address their employer in a concerted effort to request an increase in pay. Accordingly, policies that can be interpreted as discouraging this could be a possible violation of the NLRA. So, policies prohibiting employees from discussing salaries with colleagues are no longer recommended.
Stay tuned for the final installment of the series, which will provide an overview of :
Technology;
Confidentiality;
Background Checks;
Workplace Violence;
Progressive Discipline/Performance Improvement;
Drug-Free Workplace/Medical Marijuana;
Safety/Workers Compensation;
Too Many Detailed Policies; and

Acknowledgment/Training/Updating.