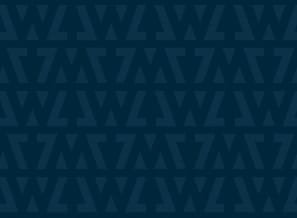 The partners of Wright Lindsey Jennings are pleased to announce that four attorneys have been elected into partnership: Neemah A. Esmaeilpour, Jason B. Hendren, Jaimie G. Moss and Glenn S. Ritter.
Neemah Esmaeilpour is a member of the firm's labor and employment team, whose Little Rock-based practice focuses on employment-based immigration and employment law. He represents employers and professionals in a variety of matters, including visa petitions, labor certifications, discrimination claims, minimum wage and overtime issues, employee leave, employment contracts, covenants not to compete, unemployment claims and EEOC/DOL/ICE investigations. Mid-South Super Lawyers recognized him as "Rising Star" in 2016 and 2017 in labor and employment law, and he was voted one of the 100 "Best Lawyers in Little Rock" by the readers of Soirée Magazine and Arkansas Business in 2017.
Prior to law school, Esmaeilpour worked as a photojournalist, covering a wide variety of stories from residents returning to New Orleans in the aftermath of Hurricane Katrina to farmers in Sub-Saharan Africa. He is a member of the American, Arkansas and Pulaski County Bar Associations, and the American Immigration Lawyers Association (AILA). Esmaeilpour also serves on the foundation board of the Arkansas Judges & Lawyers Assistance Program (JLAP) and is currently a member of Leadership Greater Little Rock Class XXXIII.
Rogers-based trial attorney Jason B. Hendren has more than 20 years of experience handling cases of alleged professional negligence. His practice spans the state of Arkansas and the healthcare industry through his defense of hospital systems, pharmacies and long-term care facilities, as well as individual physicians, physician assistants, CRNAs, nurses, nurse practitioners, pharmacists, ophthalmologists, podiatrists, dentists and orthodontists. He also handles EMTALA claims, products liability litigation for pharmaceutical and medical device companies, and provides counsel to healthcare entities on complex legal issues, particularly with respect to risk management and loss prevention.
Mid-South Super Lawyers, Chambers USA and Litigation Counsel of America have recognized Hendren for his medical malpractice defense work. He was also appointed to serve as a Special Associate Justice of the Arkansas Supreme Court in 2017. Hendren is a committed volunteer and leader within the legal profession. He is a past president of the Arkansas Association of Defense Counsel, a recipient of the Arkansas Bar Foundation Excellence in Legal Writing Award and a former adjunct professor at the UALR Bowen School of Law. He remains engaged with the Bowen School of Law, currently serving on the Dean's Advisory Council and previously serving as president of the Alumni Board of Directors. Hendren is also an active board member (Northwest District), Fellow and current vice president of the Arkansas Bar Foundation, as well as a member of the board of directors for the Bentonville Schools Foundation. In 2017, he also received a gubernatorial appointment to the Arkansas History Commission.
Jaimie Moss's commercial litigation practice includes trust litigation, breach of contract litigation, banking and commercial lending, creditors' rights and collections and bankruptcy. Moss also works closely with clients and lawyers on a broad range of discovery issues involving electronically stored information. She recently assisted with the collection, review and production of more than one million litigation-related documents for an international oil company. Prior to joining Wright Lindsey Jennings, Moss worked as a policy analyst in the Texas Legislature for the Senate Committee on Natural Resources.
In 2017, Mid-South Super Lawyers named Moss a "Rising Star" in business litigation. She is a member of the American, Arkansas and Pulaski County Bar Associations, as well as the Central Arkansas Debtor/Creditor Bar Association. In 2015, Moss was recognized as one of twenty-eight "Women to Watch" by Soiree Magazine, and she is a committed volunteer leader in Central Arkansas. She dedicates time to the following organizations and events: Little Rock Zoo Wild Wines, Easter Seals Arkansas Fashion Event and the Downtown Little Rock Kiwanis Club. She is also a board member for the Arkansas Zoological Foundation.
Glenn Ritter is a full-service attorney for healthcare providers, including doctors, hospitals, nurses, dentists, clinics and nursing homes. Based in Wright Lindsey Jennings' Rogers office, he defends medical malpractice lawsuits and provides consultation in a variety of areas, including compliance, Stark Law, anti-kickback, false claims, antitrust, HIPAA, telemedicine, employment agreements, purchase/sale agreements, tax issues, corporate formation, reimbursement, contractual issues and risk management. Ritter is an experienced trial attorney who provides clients with aggressive and comprehensive discovery and deposition tactics, thorough client and expert witness preparation, tailored defense strategies and liability assessment.
Mid-South Super Lawyers named Ritter a "Rising Star" in medical malpractice defense in 2017. He is a member of the American Health Lawyer's Association, Arkansas Association of Defense Counsel and Defense Research Institute, as well as the Benton and Washington County Bar Associations. Ritter is also a graduate of the American Board of Trial Advocates (ABOTA) National Trial College held at Harvard Law School in Boston, MA. A Jonesboro native, Ritter graduated with high honors from the University of Arkansas School of Law and Lyon College. He is a member of the board of directors for the Cobblestone Project, a non-profit organization dedicated to providing fresh produce to the hungry in Northwest Arkansas. Ritter also serves on the leadership committee for the Men's Golf Fellowship of Northwest Arkansas.