Online Event
12:00 pm – 1:00 pm
Register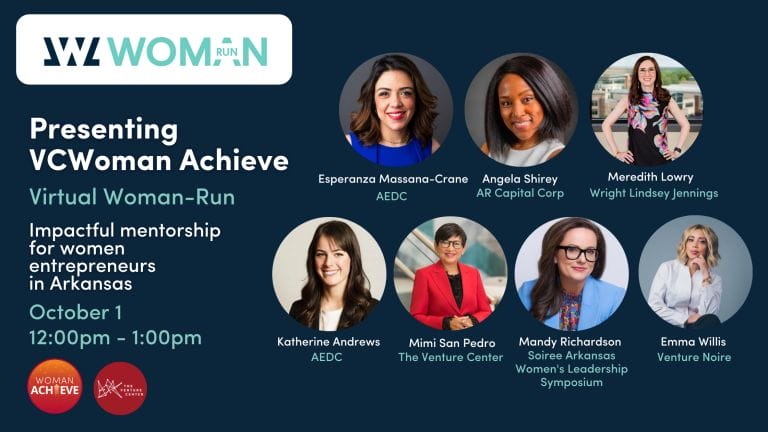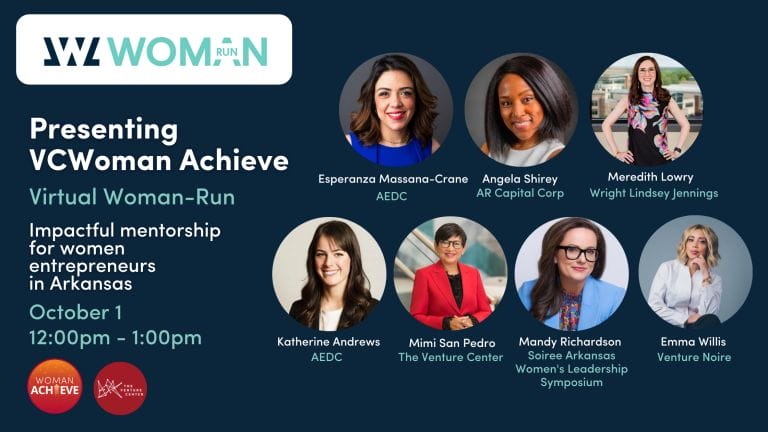 Join us for a virtual Woman-Run and learn more about VCWoman Achieve: A Mentorship Program for Women Entrepreneurs in Arkansas.
Woman-Run by Wright Lindsey Jennings is a proud partner in this new mentorship program. Join us and our partners The Venture Center, AEDC, Arkansas Capital Corp, Venture Noire, Women's Foundation of Arkansas, THV11 and Soiree Women's Leadership Symposium to learn more about our shared mission to help women entrepreneurs in all stages of their company grow. VCWoman Achieve is a mentorship program dedicated to forming meaningful relationships that help the entire community of women flourish professionally.
In VCWoman Achieve, women entrepreneurs who are looking for professional coaching with seasoned women executives/entrepreneurs will be thoughtfully matched with a mentor and spend the next 12 months growing together.
The virtual event takes place on Friday, October 1, 2021, from noon – 1 p.m.
Register here or RSVP to Rickie Smith.