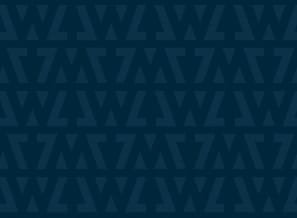 Wright Lindsey Jennings announced today that Jason B. Hendren, former partner at Friday, Eldredge & Clark LLP and Erika Gee, Chief Deputy Attorney General, have joined the firm. From the firm's Rogers office and as a member of the firm's medical malpractice group, Hendren will continue his practice defending healthcare providers and facilities in cases of alleged malpractice, as well as handling cases involving pharmaceutical and medical device companies in connection with products liability litigation. As a member of the firm's Government Relations group headed by Justin T. Allen, Gee will represent clients in government relations, regulatory and compliance matters, as well as assist clients in resolving regulatory and disciplinary disputes with state government.
"We are excited to have two attorneys of Jason's and Erika's talents and reputations join our firm. Jason is regarded as one of the top medical malpractice defense attorneys in the state, and from her years with the Attorney General, Erika has a wealth of experience appearing before state agencies which should prove of immense value to our clients in the regulatory arena. Each fits well with the culture of the firm, and are welcomed additions," said Edwin L. Lowther, Jr., managing partner for Wright Lindsey Jennings.
Jason B. Hendren
With almost twenty years of experience, Hendren has handled several hundred malpractice cases defending hospital systems, pharmacies and long-term care facilities, as well as individual physicians, physician assistants, CRNAs, nurses, nurse practitioners, pharmacists, ophthalmologists, podiatrists, dentists and orthodontists across Arkansas. Before joining Wright Lindsey Jennings, Hendren practiced law as a partner at Friday, Eldredge & Clark LLP.
In 2013, Hendren served as President of the Arkansas Association of Defense Counsel and received an "Exceptional Performance Citation" from the Defense Research Institute (DRI) for his service. He currently serves as a DRI State Representative for the State of Arkansas, a member of the Arkansas Bar Foundation Board of Directors (Northwest Bar District) and a member of the Bentonville Public Schools Foundation Board of Directors. Hendren is a Barrister of the W. B. Putman American Inn of Court and (Sustaining) Fellow of the Arkansas Bar Foundation.
Hendren, received his BA (with honors) from the University of Arkansas. He received his J.D. (with honors) from the UALR William H. Bowen School of Law in 1997.
Erika Gee
Before returning to Wright Lindsey Jennings, Gee spent eight years in the Arkansas Attorney General's Office as Assistant Attorney General, Chief of Staff, and finally Chief Deputy. In her senior leadership roles, she oversaw all legal strategy for the staff of 75 attorneys, as well as managing policy matters, legislative strategy and relationships with the members of the General Assembly and other state and federal government officials.
As Assistant Attorney General, she served as general counsel and prosecutor in disciplinary matters for numerous state agencies, including the Arkansas State Board of Pharmacy, Arkansas Public Employees Retirement System, Appraiser Licensing and Certification Board and all of the state's two-year community colleges and technical schools.
Before joining the Attorney General's Office, Gee represented municipalities as a staff attorney at the Arkansas Municipal League and before that was an associate at Wright Lindsey Jennings.
In 2001, Gee received a J.D. with high honors from the UALR William H. Bowen School of Law and received a B.A. in 1998 from the University of Arkansas at Little Rock.