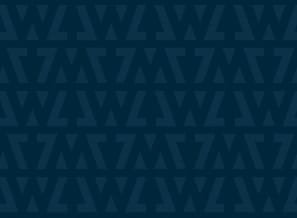 Wright Lindsey Jennings has elected Richard Blakely Glasgow and Diana Borgognoni Snyder as partners in the firm.
Blake Glasgow's practice focuses primarily on patent and trademark prosecution and litigation. Glasgow routinely assists clients in enforcing their intellectual property rights as well as defending companies against claims of infringement. In addition to his litigation practice, Glasgow advises clients on the protection of inventions in the U.S. and abroad in a wide array of technology areas, including biotechnology and life sciences, medical devices and processes, chemicals and pharmaceuticals, and mechanical devices.
In addition to earning a B.S. and J.D. from the University of Arkansas, Glasgow graduated with a M.S. in Physiology and Biophysics from the University of Arkansas for Medical Sciences. Glasgow has been recognized by Mid-South Super Lawyers magazine in the field of intellectual property each of the past four years.
Diana Snyder practices commercial litigation, including banking and commercial lending, creditor's rights and collection, title curative, property dispute, and contract litigation. Snyder serves as counsel for banking and lending institutions, title insurance companies, and local and national businesses providing in-house financing. Snyder obtained her J.D. from the University of Arkansas, with high honors, and earned a B.A. from the University of Arkansas, with honors.
In 2013 and 2014, Mid-South Super Lawyers recognized Snyder as a "Rising Star" for her work in Business Litigation.
"Our firm has taken a number of strategic steps over the last six months to bolster our core practice areas and better serve our clients throughout the state, says Wright Lindsey Jennings Managing Partner Edwin L. Lowther, Jr. "We have strengthened our medical malpractice defense team with the hiring of Jason Hendren and Glenn Ritter in our Northwest Arkansas office. Bringing Meredith Lowry into that same office gives our existing and prospective business clients immediate face-to-face access with an experienced intellectual property attorney. Vicki Vasser-Jenkins will also join the Northwest Arkansas office."
"In Little Rock we've hired three experienced attorneys – Erika Gee, former Chief of Staff for the Attorney General's Office; Jay Shue, former Medicaid Inspector General for the State of Arkansas; and Rodney Moore to represent corporate clients in court and before state agencies and legislative bodies. Lee Lowther rejoined the firm after a clerkship with the Honorable D.P. Marshall Jr., United States District Judge for the Eastern District of Arkansas. He has a trial-oriented practice with an emphasis on medical-malpractice, products-liability, and pharmaceutical defense. Kayleigh Collins Dulaney joined our business team to advise clients on tax issues after receiving her LL.M. degree from the University of Florida, which has one of the top tax programs in the nation. Finally, we've added Jake Fair, whose practice involves commercial litigation and Quinten Whiteside, whose practice focuses on general litigation."
The Honorable James M. Moody, Sr., former federal judge for the United States District Court for the Eastern District of Arkansas, returned to Wright Lindsey Jennings in late 2014, where he had a successful litigation practice before being nominated to the bench by President Bill Clinton and appointed in 1995. Moody leads private mediations and arbitrations and consults with attorneys both inside and outside the firm on litigation strategy.