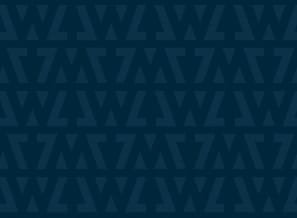 The partners of Wright Lindsey Jennings have elected Kristen S. Moyers, W. Carson Tucker, Erin S. Brogdon, and David L. Jones into partnership.
Kristen S. Moyers has been an attorney with Wright Lindsey Jennings since 2008. Before joining Wright Lindsey Jennings, Moyers was a judicial law clerk for Annabelle Clinton Imber, Associate Justice of the Supreme Court of Arkansas. Her practice is in the areas of insurance defense, products liability, professional liability, torts, and appellate advocacy. Mid-South Super Lawyers recognized her in 2013 as a "Rising Star" in the areas of Appellate, General Litigation, and Insurance Coverage.
W. Carson Tucker has a trial-oriented practice devoted to the defense of medical and dental care providers in malpractice and professional liability claims. He also defends clients in nursing home, products liability, premises liability, and automobile accident litigation. Tucker has served as lead counsel on several cases and has jury trial experience in medical malpractice and automobile accident cases. Mid-South Super Lawyers has recognized Tucker as a "Rising Star" since 2011.
Erin S. Brogdon practices in the areas of corporate law, real estate, public and corporate finance, local government and municipal utilities, government relations and regulatory, and healthcare. She assists in the formation and restructuring of corporate entities; advising clients in the sale and acquisition of real estate; assisting businesses and individuals with matters involving state and federal regulatory agencies; and preparing commercial agreements and financing documents. Brogdon was recognized as a "Rising Star" in the areas of Business/Corporate, Government/Cities/Municipalities, and Real Estate by Mid-South Super Lawyers. She is a member of the Little Rock Regional Chamber of Commerce Leadership Greater Little Rock, Class XXIX.
David Jones focuses his practice in the areas of business law and litigation, commercial litigation, and construction law. Jones advises individuals and businesses in wide ranging industries including construction, banking, manufacturing and distribution, real estate, transportation, and insurance. Since 2012, Mid-South Super Lawyers has recognized Jones as a "Rising Star" in the area of General Litigation.