Erika Ross Gee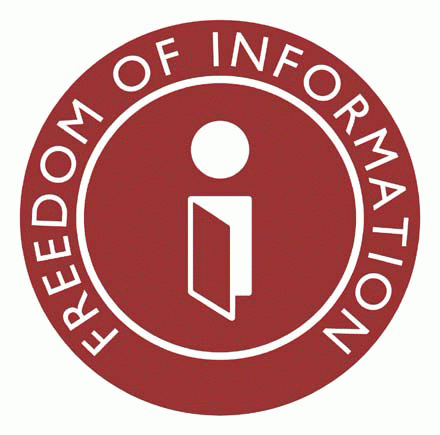 Categories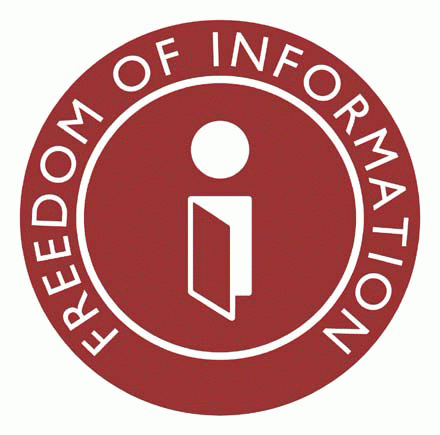 Week 8 of the Legislative Assembly featured a great deal of discussion about 10 different bills that would add new exemptions from disclosure of information under the Arkansas Freedom of Information Act (the FOIA). In the past, new exemptions have been very difficult to get passed in the legislature and as a result the Arkansas FOIA is commonly considered one of the strongest in the country. 
Of particular note are HB1403 by Rep. Boyd, which addresses disclosure of accident reports, HB1622, which would allow government entities more time to produce records pursuant to a "burdensome request," and SB373, which would exempt attorney-client communications and work product from disclosure. There are also a number of bills that would exempt information deemed security-related, such as SB131 (exempting records of the State Capitol Police), SB12 (exempting school security records), HB1590 (exempting records relating to the Governor's Mansion), and HB1469 (exempting "emergency preparedness documents" by the Dept of Community Correction).
So far, 1987 bills have been filed in the House and 633 bills have been filed in the Senate. Today, March 6th, is deadline for bills to be filed for this session. If history is any indication, we can expect that the total number of bills by the end of the day to have increased significantly. – Erika Gee
AR – HB1236 TO PROTECT THE PRIVACY OF SURVIVING FAMILY MEMBERS OF A LAW ENFORCEMENT OFFICER WHO DIES IN THE LINE OF DUTY; AND TO EXEMPT CERTAIN LAW ENFORCEMENT RECORDS FROM DISCLOSURE; AND TO DECLARE AN EMERGENCY.
Notes: Exempts from FOIA video, photograph, or audio recordings (including from body-cams and dashboard cameras) depicting or recording the death of a law enforcement officer. (A custodian of such a record who violates this law would be guilty of a Class D felony upon conviction).
Last Action: Returned by the Committee Do Pass (March 2, 2017)
Primary Sponsor: Representative Jimmy Gazaway (R)
Amendments:Amendment H1: Sponsored by Gazaway
AR – HB1403 CONCERNING THE PUBLIC DISCLOSURE OF AN ACCIDENT REPORT.
Notes: Provides that an accident report shall be exempt from disclosure under FOIA until 30 days after the date of the accident.
Last Action: REPORTED CORRECTLY ENGROSSED (February 13, 2017)
Primary Sponsor: Representative Justin Boyd (R)
Scheduled Hearing:Public Transportation (House)
Date: March 7, 2017
Time:10:00am (CST)
Location: Room B, MAC
Amendments:
Amendment H1: Sponsored by Boyd
Amendment H2: Sponsored by Boyd
AR – HB1469 CONCERNING THE CONFIDENTIALITY OF EMERGENCY PREPAREDNESS DOCUMENTS CREATED BY THE DEPARTMENT OF COMMUNITY CORRECTION.
Notes: Exempts from FOIA emergency preparedness documents of the Department of Community Correction, including various enumerated sections of the Department of Community Correction's Emergency Preparedness Manual.Last Action: Correctly enrolled and ordered transmitted to the Governor's Office. (February 28, 2017)Primary Sponsor: Representative Dwight Tosh (R)


AR – HB1571 CONCERNING COPYING OF PUBLIC RECORDS.Last Action: Read the first time, rules suspended, read the second time and referred to the Committee on CITY, COUNTY & LOCAL AFFAIRS COMMITTEE- HOUSE (February 17, 2017)
Primary Sponsor: Representative Carol Dalby (R)AR – HB1590 TO EXEMPT CERTAIN RECORDS OF THE DEPARTMENT OF ARKANSAS STATE POLICE CONCERNING THE GOVERNOR'S MANSION AND MANSION GROUNDS FROM THE FREEDOM OF INFORMATION ACT OF 1967.

Notes: Exempts from FOIA various records relating to the Governor's mansion and mansion grounds.
Last Action: Returned by the Committee, with the recommendation that it Do Pass (March 2, 2017)
Primary Sponsor: Representative DeAnn Vaught (R)AR – HB1622 TO CREATE A PROCEDURE FOR ADDRESSING BURDENSOME REQUESTS FOR DISCLOSURE; TO AMEND THE FREEDOM OF INFORMATION ACT OF 1967; TO CREATE AN AFFIRMATIVE DEFENSE; AND TO DECLARE AN EMERGENCY.
Notes: Provides government entities with "a reasonable amount of additional time" to produce a record if production of the requested record within the three day time period would "substantially and unreasonably divert the resources of the government entity compelled to disclose the public record from the other duties and obligations of the government entity."

Last Action: Read the first time, rules suspended, read the second time and referred to the Committee on STATE AGENCIES & GOVT'L AFFAIRS- HOUSE (February 21, 2017)
Primary Sponsor: Representative Bob Johnson (D)AR – HB1623 TO AMEND THE FREEDOM OF INFORMATION ACT OF 1967; TO AMEND THE LAW CONCERNING INFORMATION FOR PUBLIC GUIDANCE; AND TO DECLARE AN EMERGENCY.
Notes: Allows for compliance with FOIA requests by uploading public records to the internet.
Last Action: Read the first time, rules suspended, read the second time and referred to the Committee on STATE AGENCIES & GOVT'L AFFAIRS- HOUSE (February 21, 2017)

Primary Sponsor: Representative Bob Johnson (D)AR – SB12 TO ESTABLISH THAT EMERGENCY OR SECURITY RECORDS OR OTHER INFORMATION FOR A PUBLIC SCHOOL DISTRICT, PUBLIC SCHOOL, OR STATE-SUPPORTED INSTITUTION OF HIGHER EDUCATION IS EXEMPT FROM THE FREEDOM OF INFORMATION ACT OF 1967.

Notes: Exempts from FOIA emergency and security records and other information that is related to public school districts or public school that provides prekindergarten through twelfth grade education or that is related to a state-supported institutions of higher education.Last Action: Returned by the Committee with the recommendation that it do pass as amended 4 (March 2, 2017)

Primary Sponsor: Senator Gary Stubblefield (R)
Amendments:Amendment H1: Sponsored by Lundstrum
Amendment S1: Sponsored by G. Stubblefield

AR – SB131 TO EXEMPT FROM THE FREEDOM OF INFORMATION ACT OF 1967 CERTAIN RECORDS OF THE STATE CAPITOL POLICE. Notes: Exempts from FOIA records related to the operation, emergency procedure, and security personnel of the State Capitol Police.
Last Action: Returned by the Committee Do Pass (March 1, 2017)
Primary Sponsor: Senator Gary Stubblefield (R)

Amendments:Amendment S1: 
Sponsored by G. Stubblefield AR – SB373 TO EXEMPT ATTORNEY-CLIENT COMMUNICATIONS AND ATTORNEY WORK PRODUCT FROM THE FREEDOM OF INFORMATION ACT OF 1967.

Notes: Exempts from FOIA a record that constitutes an attorney-client communication or attorney work product.
Last Action: REPORTED CORRECTLY ENGROSSED (March 2, 2017)
Primary Sponsor: Senator Bart Hester (R)
Amendments:
Amendment H1: Sponsored by Davis