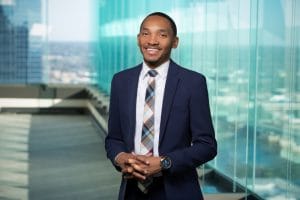 Daveante Jones
Categories
This article originally appeared in the November 2017 issue of HR Professionals Magazine.Whether it is ten members of the Beyhive or a hand full of people on the street, if you asked them what would stop them from attending a Beyoncé concert, you probably could count on one hand the reasons that would stop them. Well, Federal District Court Judge John McBryde of the United States District Court for the Northern District of Texas put everyone on notice of when not to attend one—when you're out on medical leave under the Family and Medical Leave Act (FMLA). It is not every day that an employer catches an employee red-handed abusing their employee benefits by attending a concert, but that is exactly what happened in Jackson v. BNSF Railway Company, Case No. 4:16−CV−00695. On August 1, 2017, Judge McBryde entered an order granting summary judgment in favor of defendant BNSF Railway Company (BNSF) on three claims: (1) an FMLA interference claim, (2) an FMLA retaliation claim and (3) a related state law claim, brought by a recently terminated employee, Michelle Jackson. Jackson alleged that BNSF had interfered with her FMLA rights and retaliated against her for asserting her FMLA rights after she was terminated while on FMLA leave.
The Facts
Just to lay out the background, Jackson had been a BNSF employee since 2002. In late 2015, she accepted a position as a marketing manager, relocating from California to Fort Worth, Texas. As a marketing manager, Jackson had to learn her assigned markets, the competitive factors within the markets, the relevant drivers, risks, opportunities, barriers and players within the markets, establish the pricing to ship her assigned commodities on the railroad and develop marketing strategy for her commodities. Taking on all her new job duties, Jackson struggled with her workload. Jackson realized this, and after an email conversation with her immediate superior, Carrie Whitman, on March 24, 2016, she decided to limit her travel and time away from the office until she was proficient at processing her rate requests. About a month later, a meeting was held where Jackson was placed on a performance improvement plan (PIP). In attendance were Jackson, Whitman, Whitman's supervisor, Denis Smith and Director of Human Resources, Kelli Courreges. Although Jackson was aware that her performance was subpar, Jackson was caught off guard with the PIP, did not receive it well and ultimately disagreed with being given the PIP.
On May 2, 2016, Jackson had a breakdown. Jackson took the rest of the day off and, after a doctor's visit, emailed Courreges that she would be taking time off on short-term disability but did not have a return date. Over the next two days, Courreges and Whitman each emailed Jackson about work-related issues. While Jackson responded to Courreges and let Courreges know that the issue had been resolved, she did not respond to Whitman and Whitman ended up having to take care of the other issue.
On May 9, 2016, Jackson attended a Beyoncé concert being held at AT&T Stadium in BNSF's suite. A fellow employee who saw Jackson at the concert questioned Whitman about Jackson's attendance, saying that he thought that Jackson was out sick. Whitman relayed this information to Courreges. After hearing the news, Courreges became concerned that Jackson was abusing her FMLA leave by taking leave to avoid her PIP. Jackson also had not been in touch with Whitman or her team for almost two weeks. In response to the news and her raised concerns, Courreges attempted to set up a meeting with Jackson by leaving Jackson a voicemail on May 13, 2016. Jackson responded by email on May 16, 2016, and said that she had not been released to return to meet and, as soon as she was released, she would be happy to meet and answer questions at that time. Courreges promptly replied to the email and told Jackson they needed to talk by the close of business that day and Jackson could be terminated for failure to communicate if she did not respond. Jackson did not respond. On May 18, 2016, Jackson was terminated by a letter that informed her that the primary reasons for her termination were poor work performance, her attendance at the concert while being off work and her refusal to communicate when requested to explain her attendance at the concert.
While Whitman was Jackson's immediate superior, Courreges ultimately made the decision to terminate Jackson. At no point during Jackson's leave did Whitman or Courreges have an understanding or suspicion about Jackson's condition. Jackson never communicated with Whitman or Courreges about her condition other than the two emails she sent the day she left work after her breakdown and did not know if Whitman or Courreges had any knowledge of her medical diagnosis at the time she was terminated.
Analysis
Analyzing Jackson's FMLA interference and retaliation claims, Judge McBryde spent most of his discussion on Courreges's suspicion and attempted investigation to determine whether Jackson was abusing her FMLA rights. In denying Jackson's interference claim, Judge McBryde noted that the evidence showed that BNSF suspected Jackson of committing fraud (claiming a benefit to which she was not entitled to) and attempted to investigate that but Jackson refused to cooperate, which led to her termination. Noting cases from the Northern District of Texas, Southern District of Texas, Third Circuit and Seventh Circuit, Judge McBryde expressed BNSF's right to investigate its suspicion without violating the FMLA as BNSF's honest suspicion of abuse outweighed Jackson's substantive FMLA rights. Under the all too familiar McDonnell Douglas framework, Jackson's retaliation claim failed because she presented no evidence that BNSF's legitimate, nondiscriminatory reason—Courreges's belief that Jackson was abusing her medical leave shortly after receiving a PIP; within days, Jackson attending the Beyoncé concert in BNSF's suite; and Jackson refusing to discuss her reasons for attending the concert when she claimed to be too ill to work—for Jackson's termination was pretext for retaliation. Citing the Fifth Circuit, Judge McBryde made it known that, even if Courreges's assessment had been incorrect, her belief still constituted a legitimate, nondiscriminatory reason for Jackson's termination.
All-in-all, BNSF handled the situation pretty well. From the day Jackson took off work for her medical issue, BNSF attempted to keep engaged. Once legitimate suspicions arose that Jackson was abusing her employee benefits, BNSF attempted to investigate and allow her to tell her side of the story. While one could argue that attending a fun concert is not inconsistent with taking FMLA leave, Jackson doomed her case by not responding to BNSF's reasonable questions.