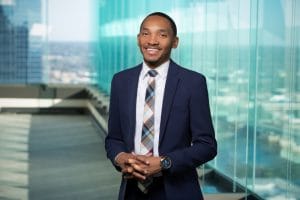 Daveante Jones
Categories
The Uniformed Services Employment and Reemployment Rights Act (USERRA) was signed into law in 1994. Among other things, it "protects returning veterans and other uniformed service members when transitioning to civilian life, requiring reemployment in either the same position or a position of like seniority, status and pay, the duties of which the person is qualified to perform." It covers all categories of military training and service, including duty performed on a voluntary or involuntary basis in time of peace or war and applies to all public, private, and government employers in the United States, large and small.
Although it is relevant to virtually all employers and a large number of employees, many employers have trouble navigating the highly regulated waters that the law entails. Take for instance two recent Eighth Circuit cases, Mace v. Willis, Case No. 17-2130, 2018 WL 3581479 (8th Cir. July 26, 2018) and Scudder v. Dolgencorp, LLC, Case No. 17-2941, 2018 WL 3946370 (8th Cir. Aug. 17, 2018).
Mace v. Willis
In Mace v. Willis, after a bench trial, the District of South Dakota found and the Eighth Circuit affirmed that a South Dakota kickboxing gym violated the USERRA by failing to promptly reemploy Kiesha Mace, a member of the South Dakota National Guard, and that the violation was willful.
Mace was employed as a fitness trainer at the gym. While employed, Mace took three weeks off for mandatory military training. In the months leading up to her departure, she averaged 13.6 hours per week at the gym. Like the other fitness trainers, Mace was not guaranteed shifts at the gym. Instead, the gym's owner or general manager would schedule the trainers like Mace for shifts using a mobile app, and would sometimes call Mace to cover shifts for absent coworkers. After timely notifying the gym that she was a member of the National Guard and that her departure was for mandatory military training, Mace departed for training. While away, Mace was deleted from the scheduling app and the owner of the gym hired a new trainer to take shifts at the gym. When Mace returned, she asked why she could not access the app. Mace was told that she had been replaced. Two days after her return, another new trainer was hired. Although the gym later offered to put Mace back on the schedule, she decided to find other work instead and opted to file suit under USERRA.
In ruling in favor of Mace, the Eighth Circuit rejected the gym's argument that Mace was put back in the same position she left when she departed for training: an employee whom it had complete discretion to assign no shifts at all. Particularly, the facts clearly showed that Mace was replaced and was not later reemployed. The owner and general manager used the app to schedule employees' shifts, so the effect of removing Mace from the app was to remove her from the pool of eligible workers. Additionally, two additional staff members were hired—one while Mace was gone and one shortly after she returned—and Mace was told that she had been replaced. The court then considered and rejected the notion that the gym may avoid USERRA liability because USERRA did not apply to employees who lack guaranteed shifts because the regulations make clear that even temporary, probationary, and seasonal employees enjoy USERRA protections. Although there may have been an argument for an affirmative defense that the job in question was for a brief, nonrecurrent period and there was no reasonable expectation that the employment would have continued indefinitely or for a significant period," 20 C.F.R. § 1002.41, the gym failed to raise it in the district court or on appeal. Finally, because the gym owner testified at trial that he knew members of the armed forces enjoyed reemployment rights, and Mace testified that she warned the gym's general manager that the gym was probably violating its obligations under USERRA, the Eighth Circuit held that the facts supported the inference that the gym "knew or showed reckless disregard for whether its conduct was prohibited by the [USERRA]." 20 C.F.R. § 1002.312(c).
Scudder v. Dolgencorp, LLC
In Scudder v. Dolgencorp, LLC, an Eastern District of Arkansas court granted summary judgment in favor of Dolgencorp, LLC d/b/a Dollar General ruling that Dollar General had not denied Samuel Scudder reemployment as required under USERRA, finding that: (1) Scudder did not apply for reemployment as required by USERRA because he never communicated a request for reemployment; (2) Scudder's employment application was not a demand for reemployment in his prior position and Dollar General reasonably expected Scudder to seek reemployment through another avenue; and (3) Scudder waived his right to reemployment when he resigned. The Eighth Circuit, however, reversed the decision and remanded the case for further proceedings.
In June 2013, Scudder, a sergeant in the Arkansas National Guard, was hired and later promoted to store manager at the Dollar General's Benton, Arkansas store. Deployed to Afghanistan in April 2014, Scudder coordinated his military leave through Dollar General's third-party leave coordinator—Matrix Absence Management ("Matrix"). Scudder was wounded in action in Afghanistan and assigned to a Missouri unit from December 2014 to February 2016 for medical transition out of the military. While there, Scudder provided notice to Matrix of his continuing military leave and was approved for leave through April 1, 2016. On March 31, 2016, Scudder spoke with a Matrix claims examiner and testified: "So I explained my deal to her again and said, in a sense, they won't return my calls for me to be able to find out if I need to return to work, to find out if I need to put in my two weeks because I can't return to work." The claims examiner took this as Scudder's resignation and emailed notice of Scudder's resignation to Dollar General on April 4, 2016. Dollar General requested confirmation, and the claims examiner confirmed Scudder "would not be going back to Dollar General." Concluding Scudder had resigned, Dollar General processed the separation of his employment and sent him an exit survey. Scudder responded to that email, detailing his active duty and his attempts to contact Dollar General's human resources department and current district manager upon his return from active duty and expressing how he really enjoyed working for Dollar General and would have loved to continue to work for Dollar General. He received no response. At the end of April, Scudder applied online for a store manager position at a Dollar General store in Bryant, Arkansas. In his application, he indicated that he had previously worked for Dollar General but was "let go . . . after returning from Afghanistan injured and no one from the corporation would ever contact [him] back." He then stated he was a former store manager at Dollar General's Benton store and listed the National Guard as one of his previous employers. He was not hired for that position. In May 2016, Scudder filed suit against Dollar General, asserting his right to reemployment under the USERRA. During all of this, while on military leave, Scudder applied for Social Security Disability ("SSD") benefits with the Social Security Administration ("SSA"). Although denied initially, Scudder persisted and was awarded benefits in December 2016, after being found to be totally disabled since December 10, 2014.
In reversing the district court's order, the Eighth Circuit found that Scudder's claim that he did not resign but was trying to find out what he needed to do to maintain his job was plausible and a reasonable factfinder could conclude that Scudder did not "clearly and unequivocally" resign as required under USERRA. The Eighth Circuit also found that a reasonable jury could find that Scudder's application for the store manager position at the Bryant store was sufficient to give a reasonable employer adequate notice that Scudder was a returning service member seeking reemployment despite Dollar General's argument that Scudder should have sought reemployment through Matrix. Finally, the Eighth Circuit rejected Dollar General's argument that Scudder's USERRA claim was barred by judicial estoppel because he told the SSA he was unable to work in any capacity. Noting that the Social Security Act does not take into account "reasonable accommodation" in determining whether an individual is disabled, the Eighth Circuit found that an individual could be disabled under the Social Security Act, but still be able to work with reasonable accommodation and therefore entitled to reemployment under USERRA.
Takeaways
Be sure to stay informed on your obligations to military personnel under USERRA. Suggestions include visiting the Department of Labor's website or consulting legal counsel. Make sure you have an accurate military leave policy in place, and document any service-related communications with military service member employees. Finally, stay in contact with your employees while they are on military leave. Although USERRA can be difficult to navigate because it is highly regulated, doing these things can help.