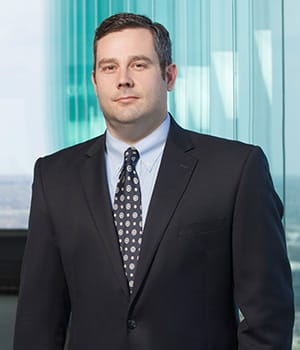 The Arkansas State Chamber announced today the members of Leadership Arkansas, Class X. Wright Lindsey Jennings partner Justin T. Allen is among the 57 class members who will participate in the innovative nine-month program designed to expose participants to the challenges and opportunities of Arkansas communities and their impact on the State as a whole.
Allen leads the firm's Government Relations practice group and assists clients in working with state government on matters of policy, regulation and legislation. He provides services to numerous business interests, including energy, telecommunications, gaming, agriculture, retail and manufacturing. Allen practiced law as a litigator for almost eight years before joining the Arkansas Attorney General's office. He served as the Chief Deputy Attorney General of Arkansas for over three years prior to returning to Wright Lindsey Jennings and beginning his government relations practice.
Each year, approximately 50 class members are selected out of hundreds of applicants to participate in the program created and facilitated by the Arkansas State Chamber. Throughout the program participants will work together to become better acquainted with the issues facing Arkansas, experience the best that the regions and communities offer, and hone their already-demonstrated leadership capacities.