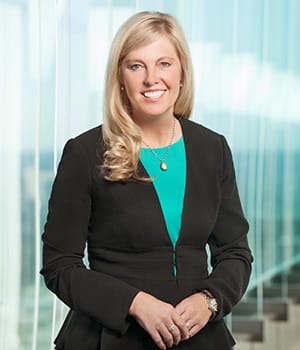 Wright Lindsey Jennings' partner Judy Simmons Henry recently received the Continuing Legal Education Award from the Arkansas Bar Association. The awards ceremony took place during the Annual Awards Luncheon on Friday, June 17, 2016, during the Arkansas Bar Association's Annual Meeting in Hot Springs. The CLE Award recognizes the recipient for "elevating the quality of continuing education provided through ArkBar CLE." The award was presented by outgoing Arkansas Bar President Eddie Walker before a packed crowd of practicing attorneys, judges, political officers and guests.
Henry regularly provides continuing legal education programming to her peers through the Arkansas Bar Association, and was recognized previously by the ArkBar for "Best of Continuing Legal Education" in 1998-2006, 2013- 2016.
Henry has been engaged in an active business litigation practice for 28 years and serves in management of the firm as its business litigation chair. Her practice centers on complex litigation including fiduciary and trust matters, bankruptcy, banking and class action litigation. Henry is a National Football League Players Association Certified Contract Advisor and is the firm's Sports Law Group leader. She has been recognized by The Best Lawyers in America, Mid-South Super Lawyers and Chambers USA America's Leading Lawyers, among many other practice honors.