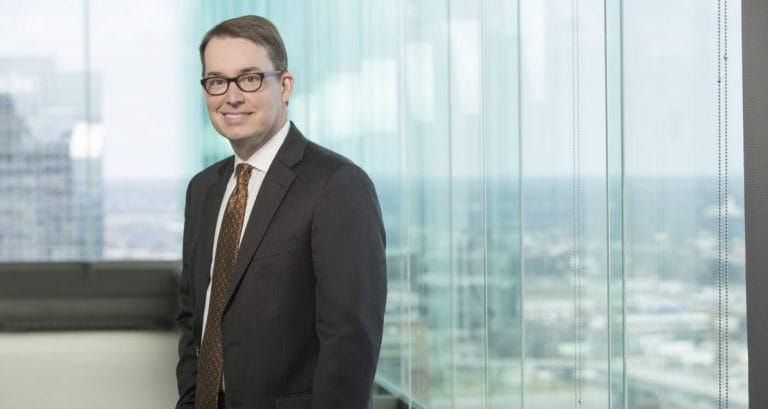 Wright Lindsey Jennings is proud to recognize our long-time firm client, Acxiom Corporation of Conway, in their procurement of five new U.S. patents covering various data processing and management technologies. Attorney J. Charles Dougherty, one of four intellectual property attorneys at WLJ, represented Acxiom through the patent procurement process and worked closely with Acxiom's director of intellectual property, Charlie Zinsmeyer, to obtain these patents. The patents are largely the result of Acxiom's Intellectual Property Initiative, a companywide emphasis on technology and intellectual property birthed by Acxiom President and CEO Scott Howe in 2011.
The patents cover technology ranging from a system and method for using anonymous links to join online and offline advertising to an apparatus and method for linking data across various sources by matching misspellings caused by phonetic variations. While the patents themselves are proof of Acxiom's continued commitment to the innovation of new technology that solve data-related technological problems, the behind-the-scenes efforts of Howe, Zinsmeyer and WLJ's Dougherty during the patent procurement process also speak volumes to the collective commitment to excellence shared by Acxiom and WLJ in this technological environment.
Notably, securing such patents was made more difficult following the 2014 U.S. Supreme Court decision in Alice Corp. Pty Ltd. V. CLS Bank Int'l, 134 S.Ct. 2347. The Court's decision greatly impacted the ability to obtain patents covering computer-related inventions, with some sources showing the United States Patent and Trademark Office rejecting business method patents at more than double the rate of rejections for other technological areas, with even lower allowance rates in areas relating to data-processing technologies. Despite the climate created in the wake of the Alice decision, Acxiom – with Dougherty's guidance – has now added five more patents to its growing intellectual property portfolio, a substantial value for the company and its consumers.
About J. Charles Dougherty
Chuck Dougherty's practice is focused on intellectual property and technology issues. He prepares and prosecutes patent applications, federal and state trademark registration applications and copyright registration applications. For those clients with international portfolios, he oversees and coordinates foreign filings with local counsel in appropriate jurisdictions. He also assists clients with licensing and other issues related to the protection of their intellectual property.
For his work, Dougherty has been selected for inclusion in Best Lawyers in America and Mid-South Super Lawyers, and has received an AV® Preeminent™ 5.0 out of 5 Peer Review Rating through LexisNexis Martindale-Hubbell. Dougherty is a past president of the Intellectual Property Law Section of the Arkansas Bar Association, and is also a member of the Institute of Electrical and Electronics Engineers (IEEE).