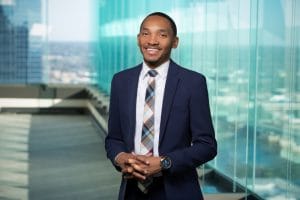 Daveante Jones
Categories
This is part of a series of articles by Wright Lindsey Jennings' labor and employment team examining key trends for employers and the workplace in 2023, authored by attorney Daveante Jones. The series was featured in Arkansas Business. 
When family or household members provide home care services under certain Medicaid-funded and other publicly-funded programs, it can create an employment relationship subject to the requirements of federal and state wage and hour laws.
But that doesn't turn all the care they provide into payable labor.
While employers generally have to pay employees for time worked that they know or should know that the employee is working, it can be difficult in this context. So, a reasonable "plan of care or other written agreement" — approved by the applicable Medicaid-funded program — can serve as a guide so long as the number of paid hours under the plan are not reduced because the selected care provider is a family or household member.
Here are three examples:
A 23-year-old enrolled in a Medicaid-funded program is considering moving out of their parents' home and into their own apartment. If they remain in their parents' home, they would need 40 hours of paid services each week. If they move out, they would need 55 hours of paid services.
So long as the 55-hour allotment remains in place, the plan of care is "reasonable." And with the reasonable plan in place, if the consumer's mother were to be the paid care provider for 40 hours per week and a neighbor is the care provider for the other 15 hours per week, the mother's employment relationship would be limited to those 40 hours. Any additional care to the consumer, such as cleaning their apartment or helping them prepare for bed, during time outside of the 40 paid hours, would be part of the familial relationship and not compensable time.
A military veteran receives 30 hours of service per week through a publicly-funded program, with five of those hours provided by his aunt. The number of paid hours of service are not impacted by the aunt's familial status.
The plan of care also considers that he will receive natural support on evenings and weekends from his father, with whom he lives. The father has to travel out of town one weekend and asks the aunt to assist the veteran while the father is away. Because the aunt has both an employment relationship and familial relationship with the veteran, and her paid hours of care are included in a reasonable plan of care, the additional weekend support she provides is within the familial relationship and it does not violate the Fair Labor Standards Act not to pay the aunt for that time.
An Eighth Circuit opinion also provides a practical example. See Rapp v. Network of Community Options, Inc., 3 F.4th 1084, 1086 (8th Cir. 2021).
In the case, a parent serving as support staff to her son argued that she worked 98 hours of unpaid overtime each week because she was on duty "around the clock." The court began its analysis with her deposition testimony about her duties set out in the plan of care. The parent's son resided in her home. Her job was to work with him on his goals and objectives set out in his plan of care that delineated 40 hours of work per week for her. The goals and objectives included "initiating daily communication with peers and family members, learning to use buttons and zippers to dress himself, and exercising with assistance at least twice daily."
Her job did not include "waiting for something to happen." When her shift ended, her work was complete and she was free to "engage in normal private pursuits."
The trial court granted summary judgment for the parent's employer, and the Eighth Circuit affirmed because she failed to prove she performed unpaid overtime work.
***
The takeaway here is that ensuring a sufficiently-defined plan of care and work arrangement will be imperative in minimizing the risk of minimum wage and overtime violations. Some ways to do this may include:
Making sure providers stay abreast of the relevant state and federal laws and educate parents, guardians and staff on the relevant laws
Drafting plans of care that clearly set out the goals and objectives and staffing plan for consumers
Confirming that providers communicate regularly with parents, guardians and staff about staffing issues and what is considered paid work versus natural supports