John D. Davis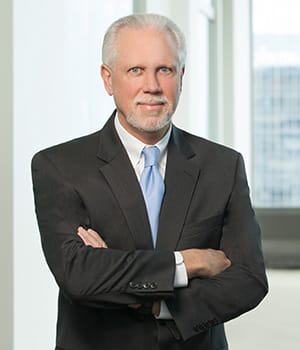 Categories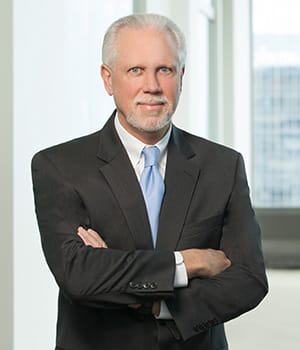 This is part of a series of articles by Wright Lindsey Jennings' labor and employment team examining key trends for employers and the workplace in 2019. The series was featured in Arkansas Business.
Over the course of the past year, the National Labor Relations Board (NLRB or Board) addressed a number of Obama-era labor law decisions affecting union and non-union employers that will have an impact in 2019.
Joint-Employer Standard
In September, the Board published a proposal regarding its joint-employer standard. Under the proposed rule, an employer would be considered a joint-employer of another's employees if it possesses and exercises substantial, direct and immediate control over the essential terms and conditions of employment and has done so in a manner that is not limited and routine. This would limit the previous standard because indirect influence and contractual reservations of authority would no longer be sufficient to establish a joint-employer relationship.
Why does this matter? This change would make it more difficult for businesses to be held legally responsible for labor and employment violations by franchisees or other related entities. It could also limit the ability of employees from affiliated companies to belong to the same bargaining unit for purposes of collective bargaining. The Board asserts that this change would promote predictability and consistency in the determination of joint-employer status. Interested parties had until December 13, 2018, to submit comments on the proposed changes.
Handbook Policies
The NLRB General Counsel issued guidance regarding handbook rules in June. This publication came after the Board established new standards governing the validity of employer rules, policies and handbook provisions in its decision in The Boeing Company.
First, the Board no longer determines that a handbook rule is unlawful merely because it could cover potentially protected activity. Instead, the Board looks at whether a facially neutral rule, when reasonably interpreted, would interfere with employee rights under the National Labor Relations Act (NLRA). If so, it balances the nature and extent of the potential impact on employees' rights with the legitimate business justifications supporting maintenance of the handbook rule.
The Board also established three categories of handbook rules based on the results of the balancing test. Category one rules are generally lawful because, when reasonably interpreted, they do not interfere with employees' rights under the NLRA or because the potential adverse impact on protected rights is outweighed by the business justification of the rule. Some examples include disruptive behavior rules, rules protecting confidential information and rules banning disloyalty.
Category two rules must be evaluated on an individual basis because it is not obvious which interest outweighs the other. Some examples include rules banning criticism of the employer and rules regulating off-duty conduct that might harm the employer.
Category three rules are generally unlawful because they impede on NLRA-protected activities and because the business justification of the rule does not outweigh the employees' interest. Rules that fall into this category include confidentiality rules regarding terms and conditions of employment and rules against joining outside organizations or voting on matters affecting the employer.
The General Counsel's memorandum lists a wide range of examples, but is not comprehensive. Because of this, the key question is predicting into which category a rule falls. The effect of this change will probably be that many handbook policies that were previously invalid will no longer be challenged or found to be unlawful.
Use of Employer Email for Union Communication
In August, the Board invited the filing of briefs on whether the Board should adhere to its current stance on the use of employer email for union activity communication or whether the rule should be modified or overruled. Currently, the Board holds that employees who have access to an employer email system for work-related purposes have a presumptive right to use that system, during nonworking time, for union-related activities. In Purple Communications, Inc., the Board found that union-related communications cannot be banned because they are union-related. However, facially neutral policies regarding use of employer email are not unlawful just because they incidentally limit use of those systems for union-related communications.
Several senators sent a letter to the Board urging it to maintain the current stance on email use and suggesting that one board member, William Emanuel, should recuse himself from the proceedings because he has been alleged by some to have a conflict of interest stemming from his prior private practice. The Chairman of the Board responded to the senators' letter, stating that the Board is accepting input from interested parties on both sides of the issue. He also assured the senators that Mr. Emanuel would adhere to the applicable ethical standards.
Given the actions taken by the Board in 2018, look for the management-dominated Board to continue to question some key decisions and directives issued by the Board under the previous administration.
John D. Davis is a partner at Wright Lindsey Jennings in Little Rock. He represents and advises employers in connection with terminations, severance agreements, wage and hour issues, union avoidance, union negotiations, arbitrations, personnel policies, workers' compensation defense, and compliance with federal, state and local employment laws. Email him at JDDavis@WLJ.com.
Shelby Howlett is a third-year law student at Bowen Law School and will clerk for a federal judge beginning in 2019.