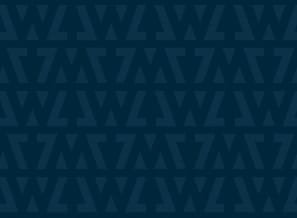 The four-article series, "In the Workplace 2016," written by the Wright Lindsey Jennings Labor & Employment Team and published by Arkansas Businesslast week, examined key trends for employers and the workplace in 2016.
What to Expect From the Affordable Care Act in 2016
Payment for the employer mandate officially kicks in during 2016. The employer mandate is the requirement for all businesses with more than 50 full-time equivalent employees provide health insurance to at least 95 percent of their employees (and their dependents up to age 26) or pay a fine.
So what does that mean? Well, if an employer owes the fee because they did not provide insurance coverage as required, the amount due is $2,000 per full-time employee for every additional employee over 30 employees.
During 2015, employers with 100 or more full-time equivalent employees need to have insured at least 70 percent of their full-time workers in order to avoid the penalty. The number increases to 95 percent in 2016.
As always, employers are required to provide coverage that meets the minimum value requirements and is considered affordable. Minimum value coverage is health insurance that covers at least 60 percent of the healthcare costs. Affordable coverage can't cost more than 9.56 percent of the employee's household income.
Immigration: H-1B Demand Will Continue to Exceed Availability
U.S. employers who need foreign workers to temporarily perform services in a "specialty occupation" often rely on H-1B non-immigrant visas. But these visas are increasingly difficult to secure.
In 2016, it will be critical for employers to file their H-1B petitions on the first day they are accepted by the United States Citizenship and Immigration Services. Most H-1B visas are subject to an annual limitation of 65,000, plus an additional 20,000 for foreign nationals who hold an advanced degree ("the H-1B cap").
In 2015, USCIS stopped accepting H-1B applications seven days after the filing period opened after employers submitted 233,000 applications for the 85,000 openings.
For 2016, experts are anticipating the number of H-1B applications to increase given the improved economic forecast and reported increases in hiring. Thus, petitioners should be ready to file H-1B applications on April 1 to maximize their chances of obtaining H-1B visas.
But employers must start the H-1B process well in advance of April 1 because of several prerequisites that must be completed before the petition can be filed, such as performing a prevailing wage determination and submitting a labor condition application (LCA) with the Department of Labor.
The sooner employers identify positions that need to be filled with a foreign-born worker and start the H-1B process the better. It is important to keep in mind that not all employers are subject to the H-1B cap.
Excluded from the cap are foreign nationals who will work at (not necessarily for) an institution of higher education, a nonprofit related to or affiliated with institutions of higher education, a nonprofit research organization, or a governmental research organization. Thus, foreign-born physicians, academics, and researchers may avoid the H-1B race if a prospective position falls into one of these categories.