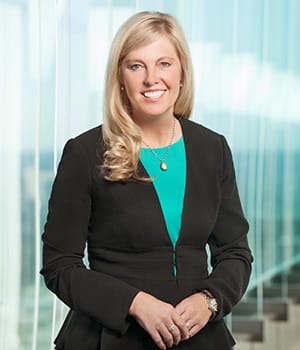 Wright Lindsey Jennings' partner Judy Simmons Henry was recently invited to join the American Bar Foundation (ABF) as a Fellow. This prestigious honor is afforded via peer nomination to a select group of American and international lawyers, judges and legal scholars who have demonstrated leadership in the legal profession and service to society. The ABF is the leading research institute for the study of law and the legal system. Current areas of research include large-scale projects on pressing issues facing the legal industry, such as access to justice, civil justice, diversity and equal justice, human rights and law and health.
Established in 1955, membership in The Fellows is limited to less than one percent of lawyers licensed to practice in each jurisdiction. Members are nominated by Fellows in their jurisdiction and elected by the Board of the ABF.
Henry joins other WLJ partners who previously accepted invitations to become Fellows, including Gordon S. Rather, Jr., The Honorable James M. "Jim" Moody, Sr., Charles T. Coleman, Edwin L. Lowther, Jr., Troy A. Price and Michael D. Barnes.
Henry has been engaged in an active business litigation practice for 27 years and serves in management of the firm as its business litigation chair. Her practice centers on complex litigation including fiduciary and trust matters, bankruptcy, banking and class action litigation. Henry is a National Football League Players Association Certified Contract Advisor and is the firm's Sports Law Group leader. She has been recognized by The Best Lawyers in America, Mid-South Super Lawyers and Chambers USA America's Leading Lawyers, among many other practice honors.