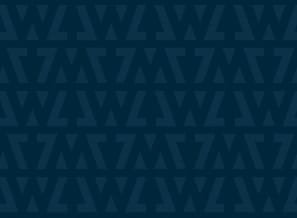 Little Rock Soirée released its 2015 "Best Lawyers" list that recognizes top attorneys in Central Arkansas, as voted by their peers and the publication's readership. Four partners of Wright Lindsey Jennings were included:
Tisdale has more than 35 years of practice experience in the areas of taxation, corporate law, mergers, acquisitions, real estate, and health law. His tax practice includes work in the areas of corporate taxes, LLC and partnership taxes, tax exempt financing, state and local tax, and exempt organizations. Tisdale serves as senior tax partner with the firm. His healthcare practice includes hospital financings, acquisitions of healthcare entities and HIPAA, Stark, and anti-kickback issues. Tisdale most recently served as counsel to a critical access rural hospital in a $14 million financing for renovation of and additions to the hospital facility. He has recently served as counsel to an out of state entity in a $22 million financing and construction of a regional corporate headquarters in Little Rock.
Henry has been engaged in an active business litigation practice for 27 years and serves in management of the firm as its business litigation chair. Her practice centers on complex litigation including fiduciary and trust matters, bankruptcy, banking and class action litigation. Henry is a National Football League Players Association Certified Contract Advisor and is the firm's Sports Law Group leader. Henry has recently served as defense counsel for lenders, servicers and businesses, including a national shoe company in various class action cases. Henry has also recently confirmed a chapter 11 plan of reorganization, and successfully pursued several plaintiff's cases and defended high-stakes litigation involving claims of deceptive trade practices, franchise act violations and fair debt collection practices act cases, among others, in state and federal courts in Arkansas.
Coleman has been engaged in active trial practice for more than 34 years. His practice is focused in the areas of bankruptcy, secured transactions, creditor's rights and remedies and other areas of commercial litigation. His bankruptcy practice includes the representation of creditors and trustees in all types of bankruptcy proceedings and debtors in business cases. Coleman has recently served as lead bankruptcy counsel for an approved stalking horse bidder and the related section 363 sale process in three different chapter 11 bankruptcy cases. He has also recently served as lead debtor's counsel in a chapter 11 proceeding of a building supply company with seven Arkansas retail and wholesale locations, resulting in a section 363 asset sale and the payment of secured debt in full. His non-bankruptcy related practice is concentrated on representing secured lenders in all types of litigated matters.
Baker's practice centers on commercial litigation, including banking and commercial lending, creditors' rights and collections, contract disputes and surety law. Baker has recently defended a steel manufacturer in an arbitration proceeding initiated by a former contractor alleging failure to pay for services and conversion of raw materials and seeking approximately $900,000 in damages. She has also represented a neurological rehabilitation facility in an action for payment of approximately $2.1 million debt for services provided, where payment was secured by a lien on the proceeds of the patient's medical malpractice actions and the proceeds were transferred to a special needs trust to shield them from creditors.
Soirée's "Best Lawyers" listing is based on a two-component voting system: peer-review voting and voting by readers of Arkansas Business and Little Rock Soirée. The list appears in Soirée's December print and online publications.