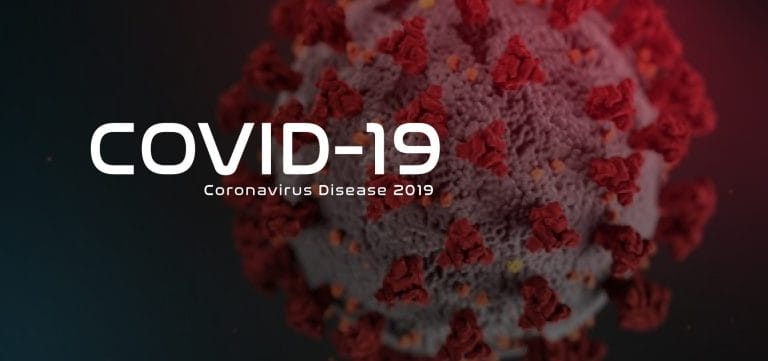 The COVID-19 pandemic of 2020 has already affected, and will continue to affect for the foreseeable future, virtually all aspects of the American real estate industry. Closures of public buildings have resulted in the partial or complete shutdown of local recording offices and the court system depending upon the location. Investors, sellers, buyers, landlords, tenants and other participants in the ownership and operation of real property assets will be denied access to governmental functions essential to the certainty necessary in the real estate marketplace. Other important and critical players including brokers, property managers, title companies, contractors and all types of lenders will also be adversely affected by disruptions in closings, access to real property records, property inspections and delays in receiving final loan approvals. To be sure, many businesses have instituted practices, programs and procedures aimed at reducing the inconvenience and injury to their clients and customers. It is hoped that the recent adoption and final approval of the Coronavirus Aid, Relief, and Economic Security Act (the "CARES Act") on Friday, March 27, 2020, will calm recent market volatility and signal a return to a more traditional and predictable real estate environment. But the relaxation of current tensions will not happen quickly. In the meantime, here are a few strategies we suggest you consider regardless of whether you are selling, buying, building on, leasing or financing real property.
READ THE CONTRACT! Regardless of whether you have entered into a simple offer and acceptance, a more complicated purchase and sale agreement, a residential, commercial or industrial lease agreement, or if you are subject to a loan agreement and a mortgage, find the documents and in a quiet moment, read them carefully and completely. Pay particular attention to deadlines whether they be performance or payment deadlines, inspection deadlines, or other provisions which require of you an action by a certain date. Also consider the consequences for failing to meet that deadline and whether such failure confers on other parties to the contract rights which could be adverse to your own position. If you are uncertain of your rights, contact your attorney and discuss your concerns with him. Don't delay this contractual review!
COMMUNICATE! Landlords contact your tenants; tenants contact your landlords. If you expect to have difficulty meeting your obligations under the contract, discuss alternatives that will protect and preserve your rights. Borrowers, you should not wait until you receive an overdue notice from your lender. Call and discuss whether your banker has the latitude to allow more time without throwing the loan into default. Many banks have sought guidance from their regulatory agencies, and many have implemented programs that offer borrowers a temporary easing of payment obligations, if they qualify. One provision of the CARES Act provides for a foreclosure moratorium for 60 days from March 16, 2020. Borrowers may also seek a further forbearance for up to 180 days for certain Federally backed mortgage loans if they attest to hardship resulting from the COVID-19 health crisis. This forbearance may be extended by an additional 180-day period at the request of the borrower, and, at the borrower's request, either the initial or subsequent 180-day period may be shortened. In addition, the Act also provides for a 120-day moratorium from March 27, 2020 on eviction filings for residential housing linked to certain Federal housing programs or subject to Federally backed mortgage loans. Notwithstanding these temporary protective measures, work to reach an understanding with your landlord or lender that offers comfort to both of you.
PROTECT YOURSELF! Is your insurance in force and have your policy premiums been paid? Once again, read your policy or policies and call your carrier to confirm where you stand during this pandemic. Understand the policy coverage and focus especially on any exclusions from coverage. Similarly, make sure your utilities are paid in a timely manner. If you allow one of your services to lapse, it will not only be expensive to restore service, but your local utilities may also be short staffed and unable to respond quickly.
SEEK ADVICE FROM A QUALIFIED ATTORNEY! If you are uncertain of your rights or if you feel you must act quickly to protect your rights, contact a qualified attorney who has demonstrated experience with real estate matters and ask for help. The real estate attorneys at Wright, Lindsey & Jennings LLP are ready to answer your questions and provide assistance. Call any of the following attorneys and ask for guidance:
John R. Tisdale 501-212-1256
John William Spivey III 501-212-1310
Walter McSpadden 501-212-1306
Fred M. Perkins 501-212-1237
Jake P. Fair 501-212-1342
Kayleigh C. Dulaney 501-212-1221
Kirby D. Miraglia 501-212-1303
Sidney L. Leasure 501-212-1340
Nathan R. Finch 501-212-1354
Whatever your situation, don't wait until it's too late. Don't allow the present health emergency to deprive you and your family of your home or business.
As we become aware of other programs which may be of interest, we'll provide additional information.