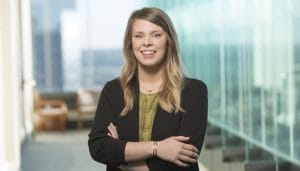 Shelby H. Shroff
Categories
In late September, the Arkansas Supreme Court held that voters can decide whether to legalize recreational marijuana, overturning a state panel's decision to block the measure from the November ballot. A poll released on October 27, by Talk Business & Politics-Hendrix College, shows about 51 percent support for the initiative—a slimmer margin of support than previous polls. If the initiative passes, Arkansas will join 19 other states that currently allow the use of recreational marijuana.
The proposed amendment, entitled "The Arkansas Adult Use Cannabis Amendment," would allow anyone 21 years or older to possess up to one (1) ounce of "adult use cannabis" authorized by the amendment. Beginning on March 8, 2023, all types of usable cannabis, including any inventory produced under the Medical Marijuana Amendment (Amendment 98), would be available for wholesale and retail sale. Regulation would be left to the Alcoholic Beverage Control Division, the Department of Health and the Medical Marijuana Commission. The proposed amendment contains no provisions expunging any past marijuana-related convictions, but would use revenue from the tax on adult use cannabis for law enforcement, cancer research and drug courts.
With this potential change on the horizon, employers (including Arkansas banks) should have recreational marijuana on their radars. Consider reviewing your current policy on medical marijuana. It will be important to have clear policies on both forms of use, as a new group of employees may begin to partake. Employers should also consider talking to employees about medical and recreational marijuana usage to ensure that they understand the company's policies. For instance, nothing in the amendment limits an employer's ability to establish drug-free work place policies or an employer's ability to drug test. Employees should know if there will still be employment consequences for marijuana use. As you begin to review your policies, WLJ's labor & employment attorneys are here to help ensure that you comply with Arkansas law.